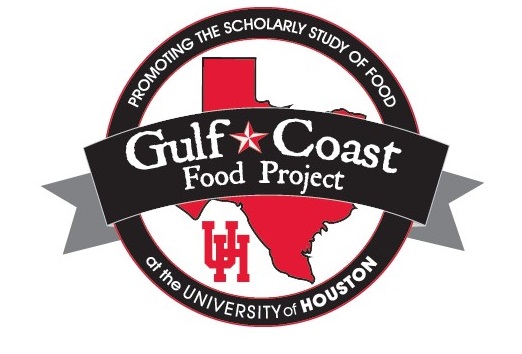 We are excited to announce that the presentations from the "Houston Eats! Texas Gulf Coast Food in the Past, Present, and Future" conference can now be viewed HERE.
The conference took place Friday, February 2nd (Rockwell Pavilion, M.D. Anderson Library) and Saturday, February 3rd (Student Center South, Multipurpose Room 237).
This was a two-day exploration of the past, present, and future of Texas Gulf Coast Food featuring academics, journalists, activists, and food writers. The conference was organized by the Gulf Coast Food Project and Foodways Texas. The event has been generously supported by the National Endowment for the Humanities, as well as the University of Houston Center for Public History Center Lecture Series, and the Conrad N. Hilton College of Hotel and Restaurant Management.
Some of the featured presentations include:
Keynote speaker - Dr. Tyina Steptoe, University of Arizona, "From Lightnin' to Lemonade: Reimagining Culture in America's Most Diverse City."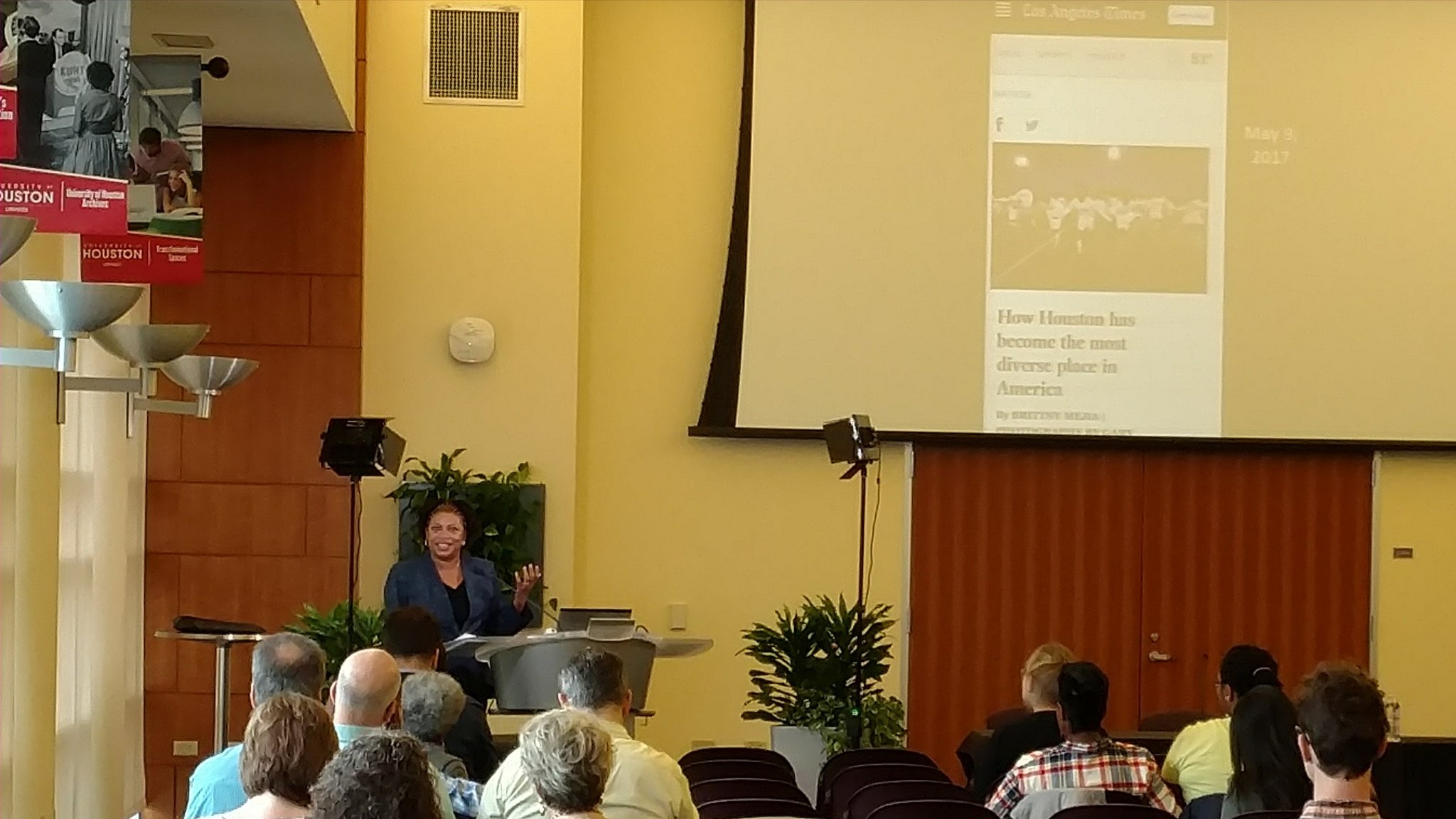 MM Pack, Food Writer and Historian, "Uncle Ben's Converted Rice and World War II: A Houston Story."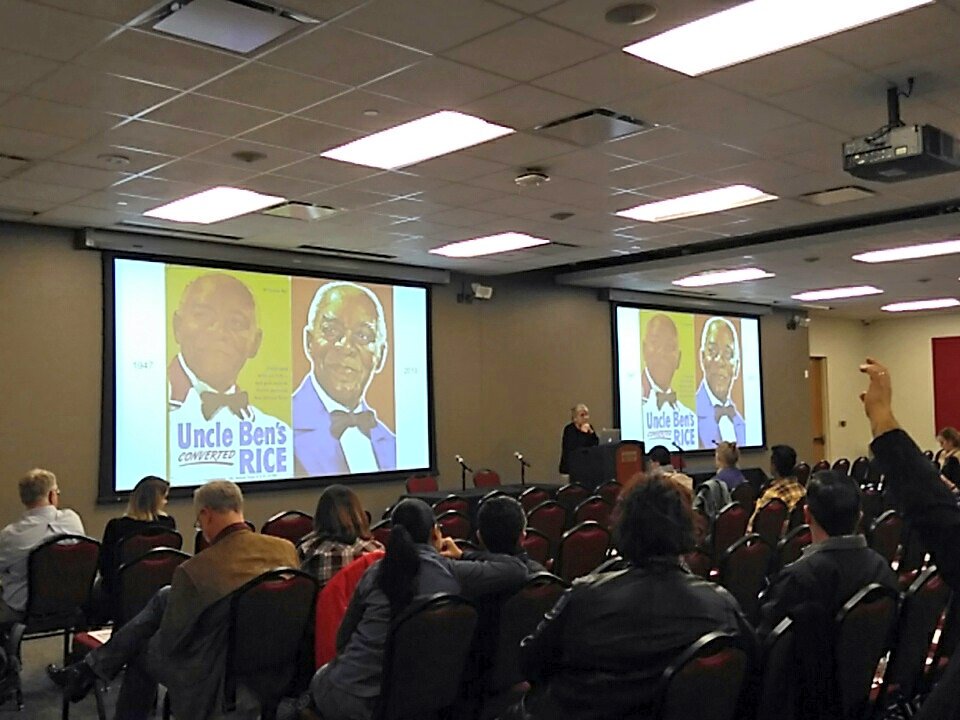 Casey McAuliffe, Councilwoman, City of La Marque and Market Manager, Galveston's Own Farmers Market, on a panel with Kim Korth, Paula McDermott, and Judith McGeary
  Claudia Kolker, Journalist, "Vietnamese Monthly Rice"
Roy Vũ, North Lake College, "Farm to Freedom: Vietnamese Americans and Their Home Gardens"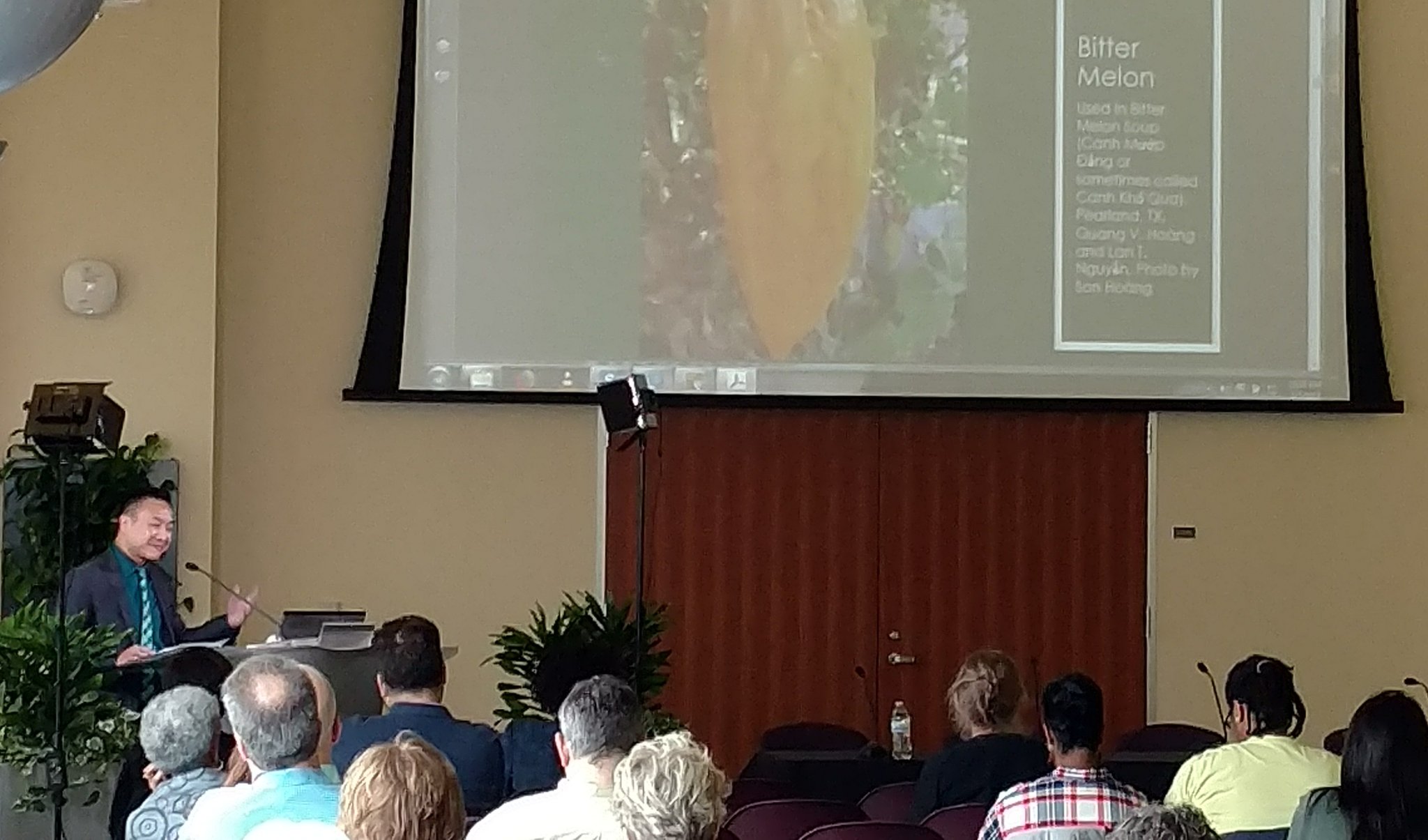 Constant Ngouala, Kellie Karavias, David Leftwich, Scott Snodgrass. "'I Heard the Earth Singing Beneath the Street:' The Challenges of Farming in the Most Diverse City in the Country"