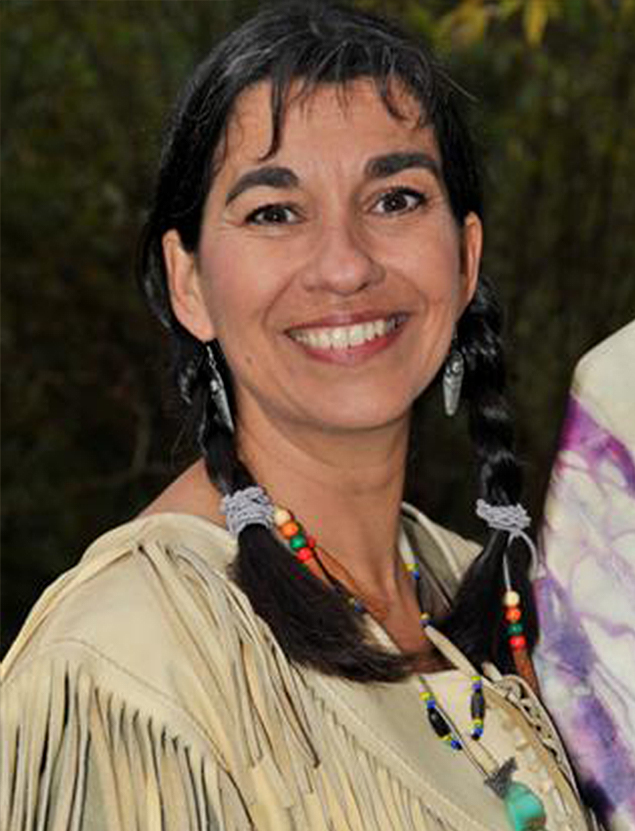 Faculty Consultant
Email:akteshna@gmail.com
Biographical Summary
International Performing Actress for Theaters, Movies, Events, Commercials, TV shows + TV program presenter RTBF, Belgium (1985–1997).

Bodhisattva 'Yong Sun' from The Lotus Sangha for World Social Buddhism, Paris & Hawaï (since 1985).

Medicine Woman, 'Luminous Doe' heir to the Anishinabe Tradition (Ojibway Nation), and Sacred Pipe Carrier, Vermont, USA (since 1985).

Peace Keeper of the Ywahoo Tradition (Tsalagi Nation), Vermont, USA (since 1985).

Great Shaman 'Yaxyuben,' Reverend Mother of the New Time of the Mayan Solar Tradition, Yucatan – Mexico (since 2012).

Member of the Circle of the Ancients.

Founder of the Uni*vers*al Center for Shamanism, where she teaches spirituality, leads ceremonies and practices the transpersonal and collective Healing Arts. Synthesizing the knowledge she has experienced with many sages from different traditions of the world & multidimensional planes, she dedicates her life to restoring the consciousness of the sacred feminine and masculine in oneself, the path inherent in achieving happiness in our incarnation, in order to co-create our Ascension (1996–2021).

Other interest: performances that awaken the soul, trans psychology, humor, ecology, internal energy arts,  arts & crafts.
Publications and Movies:
- Book: "It takes two... and a plus... to tango"
- Movie: "The White Buffalo Woman"
- Interactive Theater Play: "We are One"
Education:
1978: Graduation with honors from High School at The Institute of the Sisters of Our Lady. Brussels, Belgium
1984: M.A in Performing Arts from The Institute of The Arts of Diffusion (IAD) - Campus UCL- Belgium
1990–91: Active actor training with Delia Salvi – Actor's Studio UCLA, CA