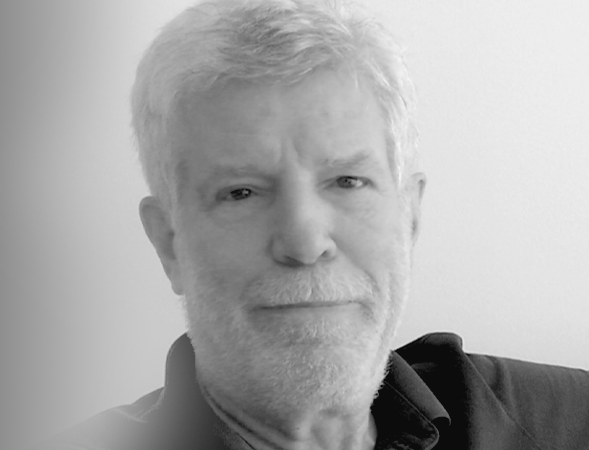 The University of Houston Gerald D. Hines College of Architecture and Design has lost an alumnus, former dean, and friend. Joseph Laing Mashburn, FAIA '78 – known as "Joe" to his students and colleagues – passed away on over the weekend from pancreatic cancer at the age of 80. Joe served as dean of the Hines College from August 1998 to December 2009.
Joe came to the University of Houston as an engineering student but quickly discovered his love for architecture. He graduated from the UH architecture program in 1978 with a Bachelor of Architecture and earned his Master of Architecture at Texas A&M University in 1982. Joe went on to work as an assistant professor and the graduate design coordinator at Texas A&M from 1982-88 until accepting a position at Virginia Tech as a full professor in 1989. From 1993-94, he served as the architecture department head at the Curtin University of Technology in Perth, Australia.
While teaching at Virginia Tech, Joe received an unexpected call asking him to consider applying for the open Hines College dean position. At first, Joe and his wife, Julia, laughed because a deanship was nothing Joe had ever even considered.
When Joe arrived at the Hines College in 1998, he found a College very different from the institution he had graduated from twenty years before. Student enrollment had drastically increased to around 500 students, and the College had moved to the current Philip Johnson building dedicated in 1986. The College was also grappling with accreditation problems and a comprehensive design program that did not exist. Joe was determined to transform these challenges into strengths and ultimately established the College as a leader in Texas within these areas.
"Joe Mashburn was passionate about design: from architecture to objects, the simpler, the better," said Lannis Kirkland, former associate dean at the Hines College. "I was fortunate to know Joe for about 50 years, serve as associate dean while he was dean, and travel with him and students in Italy. Joe rarely had a negative thing to say about anyone."
While at Virginia Tech, the architecture school started an industrial design program, and it opened Joe's eyes to the value the discipline contributed to the school. The program brought a hands-on approach challenging the architecture program to think differently about materials and fabrication.
"When planning for the College's industrial design program, Joe toured Texas and engaged with design professionals, both in corporate offices and design consulting firms," shared industrial design professor Mark Kimbrough. "I met Joe in Austin, where I had my product development firm at that time. It became clear Joe had a vision – one that included bringing industrial design education to a part of the country with a burgeoning technology and manufacturing industry."
In 2003, five years into his deanship at the College, Joe established the new industrial design program, the only one of its kind in a four-state region at the time. He hired EunSook Kwon as the program's founding director, and 18 years later, the program is an award-winning leader in the United States and the global community. 
"Joe hired me for a special mission – to establish the first industrial design degree program in the state of Texas," shared Kwon. "Without his always positive, encouraging comments and big smiles, the program would not be what it is today. His philosophy of design education can be highlighted in his words, 'I will support whatever you do for the program, but the final outcome should be undeniably beautiful.'" 
One of Joe's most significant accomplishments was creating the Burdette Keeland, Jr. Design Exploration Lab, dedicated in 2004. The Keeland Lab still operates as one of the largest higher education fabrication facilities in the country. It was developed as a place where students could see their ideas come to fruition. 
"Once ensconced in his role as dean, Joe proffered an unlikely vision," said Patrick Peters, architecture professor and coordinator of the graduate design/build studio. "Where most saw a disheveled and underutilized ex-military shed deserving of an imminent demolition, Joe saw the promise of a new and uncommon resource – a much-desired expansive shop equipping architecture and industrial design students to meet the challenges of 1:1 fabrication."
Joe's experience as an architecture student at the University of Houston in the 1960s and 70s, when physical making was a call to action and physical actions of all sorts were a means of advancing architecture and sociological ideas, inspired his audacious vision for the Keeland Lab.
"Upon the completion of the Keeland Lab, the former utilitarian structure was awarded a Texas Society of Architects design award, a first for a UH campus building," shared Peters. "Since its opening, students have benefited from its impact, but perhaps none more than those of the Graduate Design/Build Studio. For more than 30 years, the program has allowed students to measure the quality of their ideas against the rigorous standard imposed by full-scale reality."
In addition to his role as dean, Joe also taught an introductory course for architecture and industrial design first-year students and prospective students considering changing their major. Through this, he shared the world of architecture with young minds and influenced future generations of architects and designers.
"One of my earliest and most enduring memories of Joe was his genuine commitment to supporting students. Soon after he became dean, he met with me to ask about them, which signaled to me then, as it does now, how much students meant to Joe," said assistant dean Trang Phan. "For many thousands of students whose lives Joe touched as their dean and later as their instructor as well, his sense of humanity and insistence on the human touch made all the difference in their personal and professional lives."
Since learning of his passing, many alumni and friends have taken to social media, sharing their sympathies and acknowledging Joe's impact on their academic and professional careers.
"Joe came to our College with the vision and the drive to strategically move it forward to the next level," shared current Hines College dean Patricia Belton Oliver, FAIA. "His influence is still visible and will not be forgotten by our alumni, faculty, and staff. The Hines College today would look very different had it not been for Joe's passion and leadership."
"Joe was particularly proud and grateful for his undergraduate education at UH," shared Kirkland. "One of the last conversations I had with him, he expressed that he would not have traded his UH architecture experience for 'any school on the planet.'"
To learn more about Joe's life and career, check out an interview conducted in 2015 by the UH Williams R. Jenkins Architecture, Design, and Art Library here.
---