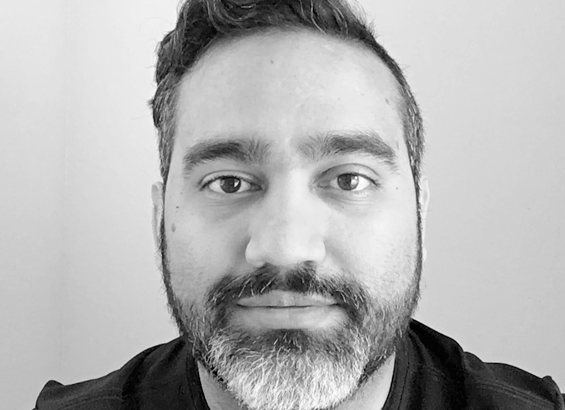 Gerald D. Hines College of Architecture and Design alumnus Carlos Soto '20 recently received an award from the Association of Collegiate Schools of Architecture (ACSA) 2020 Housing Competition for his project, "The Sky House," an endeavor undertaken for a studio project during his last semester as a student. Soto's work was recognized with an Honorable Mention from the prestigious competition.
The project was born from Professor Peter Zweig's studio assignment to design a home of the 21st century that would go beyond time and be relevant here and now. Soto sought to create a house that would follow the alignment of the cosmos and create spaces honoring light, time, and space.
"When I was little, I wanted to become a pilot, and then an astronaut," said Soto. "I always loved looking up at the sky, the stars, and constellations."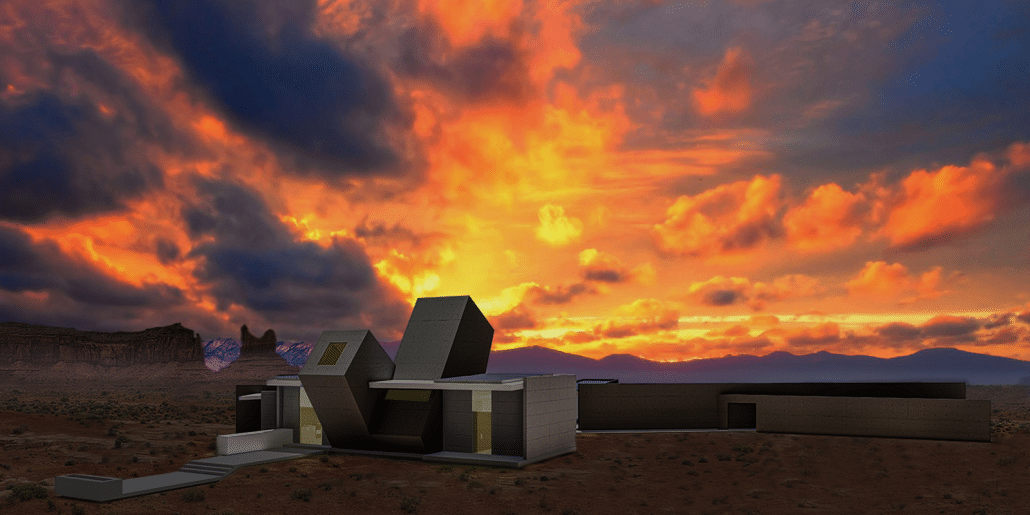 Soto based the concept of his house design under the premise that the client was a retired couple who previously served as NASA astronauts. The couple had spent their careers dedicated to space and wanted a home that would reconnect them with the universe, set in the reflective and calming desert of New Mexico.
The house is divided between two focal spaces – the day room (or sun/living room) and the night room (or dining room). The day room exterior walls are slanted to block the sun at its highest points during the summer. The room's roof comes up and tilts at an angle so those in the room can enjoy the blue sky, benefit from natural light, but also be protected from direct sunlight.
The night room is smaller in scale and creates a frame at night so those inside can view the moon and stars. In the evening, the primary bedroom is oriented in a way that facilitates the unique opportunity to experience the winter solstice sunset.
While the stunning landscape makes up for the limited resources available to life in the desert, the design needed to compensate for these harsh desert conditions. Soto designed the home with a pool storing rainwater and passing the water through a filtration system. The pool then serves as a source of hydration and also cools the house with the breezes passing over the pool. During winter, the home is naturally heated with the combination of its high openings, the low altitude of the sun, and the dark walls from the sun and moon rooms.
The strategic design of Soto's Sky House is exquisite and brings together the timeless relationship between humanity and nature.
"The project transcends time," shared Soto. "If you looked at the same project 20 years ago or 20 years from now, it can still happen and have equal impact."
To learn more about the project, visit the profile on the ACSA awards website.