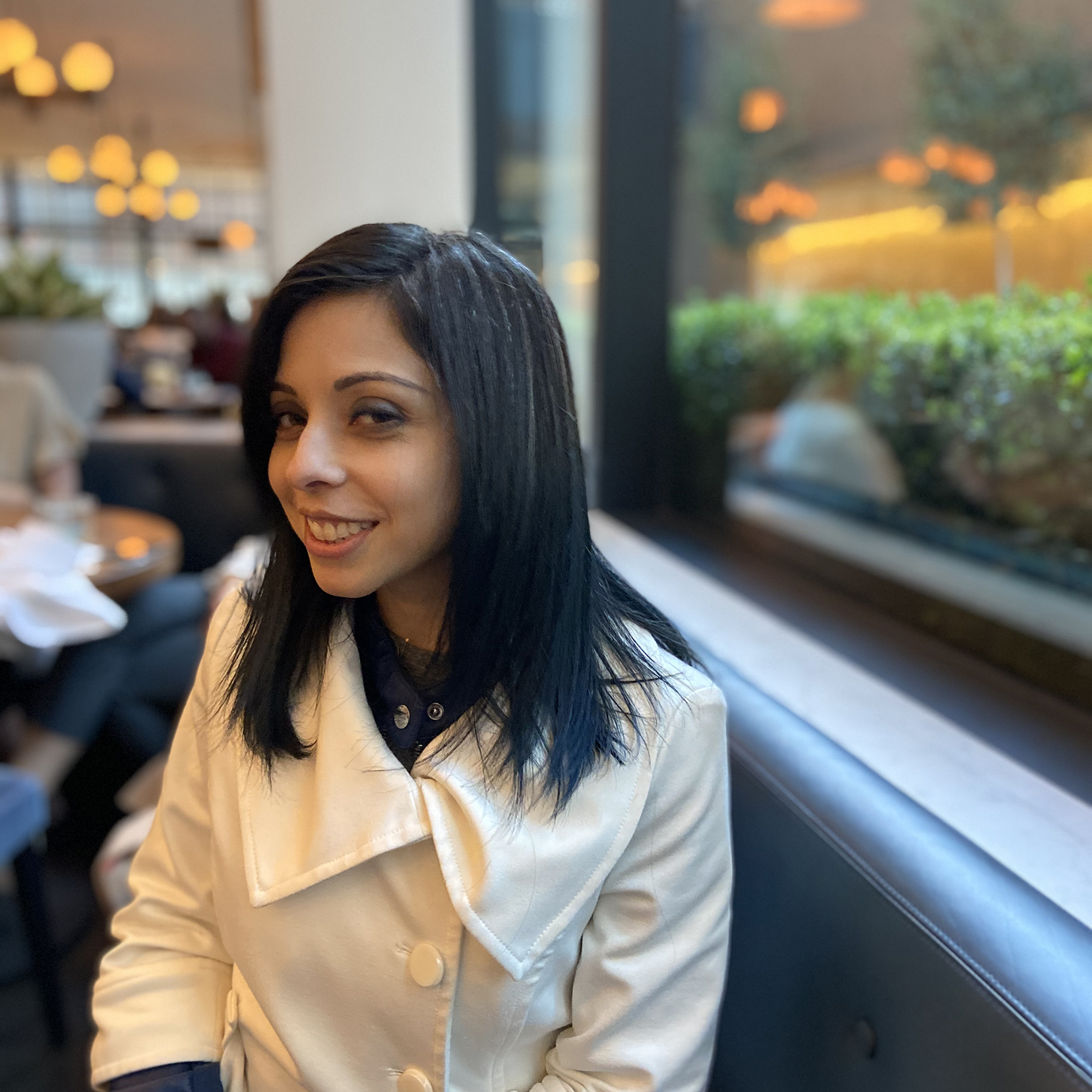 Amna Ansari 
Hometown: Houston
Major: Bachelor of Architecture
Graduation Year: 2003
Business: UltraBarrio 
Title: Partner
Why did you choose the Gerald D. Hines College of Architecture and Design, and what drew you to design?  
At a young age, I was always sketching, painting, and making art. I did not have the best tools, pencils, or paint, but it kept me busy during the summers. My dad was an electrical engineer, so I also used many of his drafting tools to draw. My high school communications teacher introduced me to Adobe Creative products, including Pagemaker. We designed CD labels and book covers, which became an introduction to graphic design at a time when I did not even realize graphic design was a profession. For me, architecture brought all of my various interests together to study space, allowing me to think and experiment spatially. 
What has been your career path since graduation? Where are you currently working, and in what capacity?
After graduation, I worked in Shanghai for a year and a half on large-scale architecture and master planning projects. Before returning to Houston, I backpacked through Southeast Asia, absorbing all the magnificent diverse landscapes and cultures. I grew up in Karachi until I was eight years old, so the context felt familiar. I have always been interested in understanding how cities and behaviors evolve. This experience, paired with my semester abroad at the University of Applied Arts Vienna, began to frame my view on architecture and urban design. After working for about seven years in architecture, I pursued a graduate degree at the Massachusetts Institute of Technology for Architecture and Urbanism. This opportunity framed my view on architecture as something that builds contextual relationships and allowed me to see how the profession has a responsibility beyond the object. For a couple of years after graduation, I worked and taught in Boston. Now, with Marcus Martinez, I currently run UltraBarrio, an architecture and urban design practice. I am also grateful to continue teaching architecture studios at the University of Houston Hines College, where I can return to where it all began and build on the wonderful professors who influenced my perspectives and exposed me to a range of possibilities. 
What does a typical day look like in your job?  Do you have a particular design or business philosophy?
I think of my role within the profession as being responsible for the built environment and its communities. Education allows us to look at a problem from different angles and find a multivalent and responsible response.
What is one accomplishment of your career of which you are particularly proud? How do you feel the College prepared you for this?
The rigor and discipline of architecture studios prepared me for an ever-changing field. Most importantly, my education gave me a set of tools and stamina to adapt where necessary. I am most proud of maintaining that rigor. 
What is a valuable lesson you learned during your time at the Hines College of Architecture and Design?
I learned that the help of others cultivates your passion. Interactions with peers and professors are crucial in reinforcing a space for creativity. It keeps you motivated and builds your confidence. For me, professors like Dietmar Froehlich and Dwayne Bohuslav gave me that boost when I needed it the most. They exposed me to art and film, which provided me multiple lenses through which to view architecture.
What is a piece of advice you would give to current Architecture and Design students?
After graduating, try not to think of your career as a linear path. This mindset allows you to experiment with an architect's role and enables the profession to grow and expand into different disciplines.
---
Marcus Martinez            
Hometown: San Antonio, Texas
Major: Bachelor of Architecture
Graduation Year: 2004
Business: UltraBarrio                 
Title: Partner
Why did you choose the Gerald D. Hines College of Architecture and Design, and what drew you to design? 
I have always obsessively practiced drawing, often waking up in the middle of the night to draw at my desk once everyone was asleep. My entry to design was hands-on building furniture and rebuilding cars in my early teens and throughout high school. I discovered my true interest one day when I walked into my grandmother's apartment in San Antonio. It was a humble concrete masonry unit (cmu) lined interior. The open-air corridor was dotted with small eye-level height punch windows near the door where warm kitchens would ventilate into. I was around nine years old, and I knew many of my grandmother's friends behind those windows. I promised I would build them "a place that was like the best hotel." I recognized how the quality of their surroundings affected their lives. They had the best stories, yet no vibrant place to share together. I wanted their community to have better, and to this day, I still share a concern for aging populations.  
My father is a proud alumnus of the University of Houston, and my parents even married at A.D. Bruce Religion Center on campus. While I was practically born in a Cougar jersey, my professional influences came from alumni of the Hines College, including Jackson Greene, who had an office in San Antonio. He knew my father through the San Antonio alumni organization, and he took the time to introduce me to his office, even letting me shadow him a few times. Another alumnus, Howard Wiatrek, was a contractor who was always supportive of my interests as a teen. He asked the tough questions, inquired about my coursework, and helped me with my first job as an intern at Marmon Mok.
What was one of your favorite memories from your time on campus? Was there a particular professor who influenced your education? 
My favorite campus memories include not missing a home football game for three years, quarter hot dog night at the baseball games, and SOUTH TOWER!
My first-year professor, Susan Rogers, was a significant influence on my education. I clearly remember the moment in studio when I would make complete models for days in a row. Each time she would look and say, "Nope, not yet," and issue another critical perspective that had me rebuilding again. After piles of models, she came by and said, "Now that's architecture!" I realized her comment had little to do with the model but the rigorous process of architecture. She was such a powerful and influential professor because she let me discover my own rigor and awarded me the opportunity to make my own mistakes.
What has been your career path since graduation? Where are you currently working, and in what capacity?
Through a relationship with UH, I began interning at EMBT in Barcelona. I worked on many competitions and active projects like the Santa Catarina Market and Torre del Gas, an urban revitalization project in Andorra developing street sections, custom lamps, and surfaces. These experiences launched my career path in urban design.
After returning to Houston, I worked at Page/. I began as an interior design lead that eventually grew into meaningful projects like county clinics and an elementary school. I then worked on larger endeavors involving the city's fabric, including as designer on Discovery Green Park alongside Hargreaves Associates. It was an evolving experience that drove my more profound interest in urbanism and landscape.
My graduate studies fellowship at MIT helped me further pursue architecture and urbanism. At the same time, I was a research assistant at the MIT Media Lab's Changing Places group (now City Science), where we explored urbanism through the lens of technology and behavior. Here I developed the first iteration of the PEV, a folding electric vehicle that continues to be a platform for research years later (now fully autonomous)! My thesis on evolvable infrastructures led to teaching opportunities in Boston. My experience with smart city infrastructure at the MIT Media Lab opened a chance for me to work on the Boston 2024 Olympic plan as a designer at Elkus Manfredi.
I eventually returned to Houston as a studio instructor at the University of Houston and a lead designer and Associate Principal at Page/. Notably, I was the designer and advocate for the Pierce Skypark, a project envisioning the preservation of the otherwise planned demolition of the Pierce Elevated into an urban park district. During this time, I completed several projects, including the headquarters for Avenue in Houston's Northside, which also happened to be in my mother's neighborhood. I recently designed the Elgin Street Garage and Arts + Architecture Building at the University of Houston (across from the Keeland Lab).
Coming full circle to today, Amna and I have always had our pursuits together behind the scenes. Our wedding was paid for by winning our first competition for a series of train stations in Italy. We have also enjoyed creating several published projective projects on urbanism and technology. These projects have opened doors to active projects today as partners at UltraBarrio, located in the East End. We thread architecture, landscape, and infrastructure on large-scale projects with Houston Metro and other private clients in our practice.      
What is one accomplishment of your career of which you are particularly proud? How do you feel that the College prepared you for this?
I am so fortunate to have many mentors throughout my career. I am proud of the fact I was able to recognize them first at the University of Houston. I am also very honored to have returned to the Hines College as an instructor.
What is a piece of advice you would give to current Architecture and Design students?
Make a daily practice of anything that will build your creative confidence.
Be affirmative in your self-speech. You will go further with a mantra of I'll make it; I always make it. versus I'm not making it; I'm gonna fail.
Change have to to get to. You do not have to do three sections - you get to.
Make a goal of being an amazing class, not just an amazing student. Help elevate each other.
---


Erie Boulevard Master Plan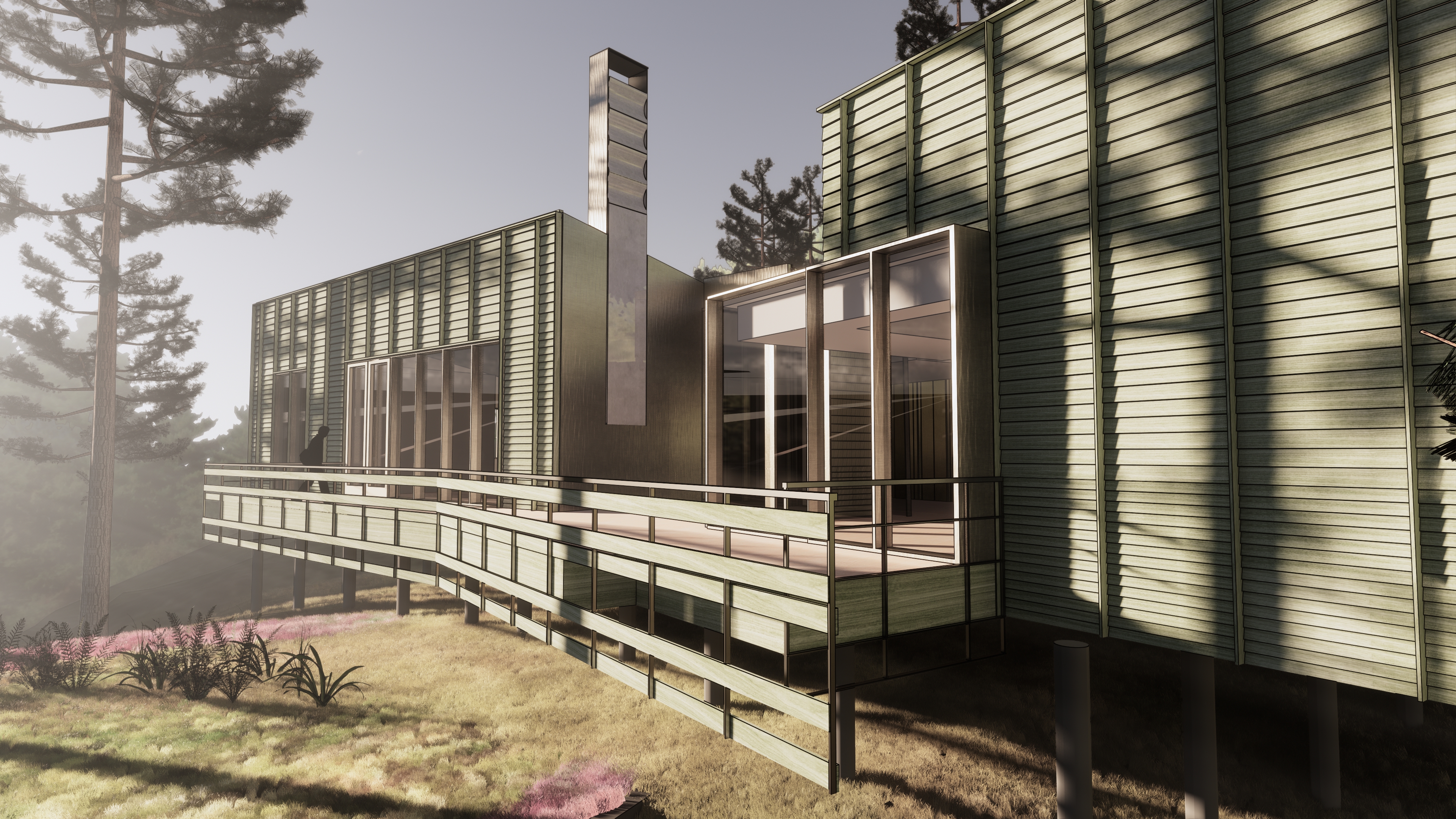 House on the Bayou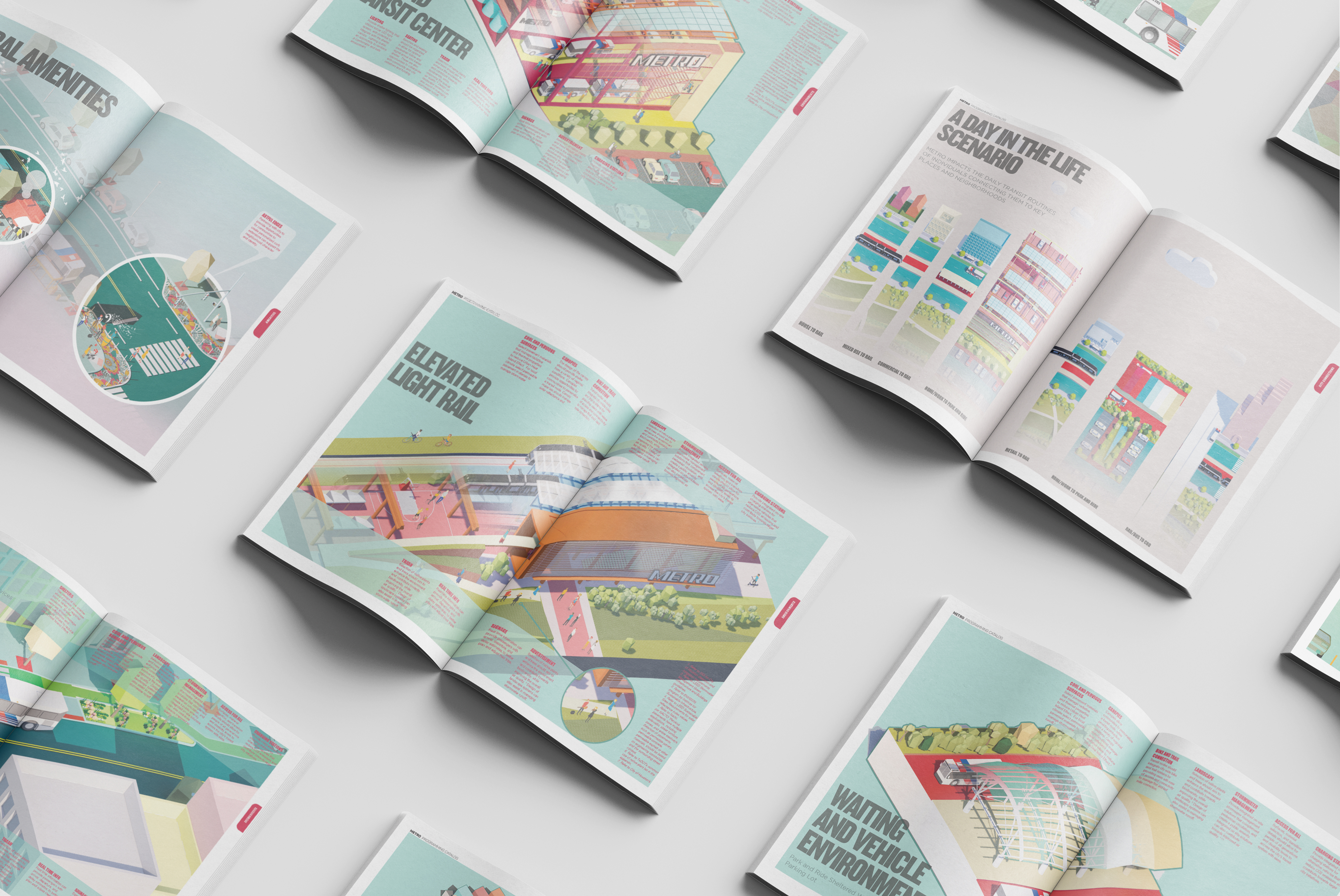 Metro Programming Catalog