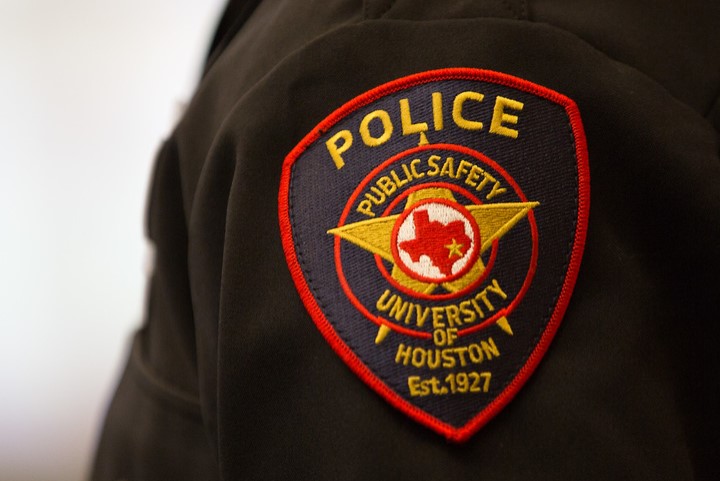 The second week of April is designated as National Public Safety Telecommunicators Week to recognize the work public safety dispatchers do every day. 
At the University of Houston, the police department employs 10 dispatchers, and they are the first point of contact when students and staff call for assistance. The calls received by UHPD include UH at Sugar Land, UH at Katy, and UH-Victoria. 
With calls coming in from various locations, dispatchers must familiarize themselves with each campus and its buildings. 
"Somebody says the George building, they [dispatchers] immediately know it's going to be the Sugar Land building, or even the Academic building, they immediately know that it's going to be the Sugar Land campus," said Police Sergeant Dina Padovan. "If it's going to be a campus or building over at Victoria, they're also going to know immediately which building that is or which campus that is." 
Before UH dispatchers can start answering calls, they must participate in a rigorous four-month training program, including identifying the buildings on all the campuses, CPR and first-aid training certification, and licensing requirements. 
There are three phases to the training. In each phase, trainees work three weeks in each of the different dispatch shifts. The last two weeks of training include taking calls with a training officer sitting next to them. While trainees have assistance during the first nine weeks, they are expected to do everything themselves during the last two weeks of training. 
Once dispatchers have passed their training, they are given their shift assignment and begin their career as police dispatchers.  
For some, like Jason Garcia, working at UHPD gives him a chance to learn about law enforcement since his goal is to work for a city law enforcement agency. 
"I just wanted to get as much experience within the field," said Garcia. "By the time I applied, I was underage to become a police officer. So, I rather work within the field to learn about the job and learn as much as possible before I do become a police officer. And it's been helpful." 
Biana Polk, a six-year veteran of UHPD, had similar aspirations to Garcia, but there was no turning back once she became a dispatcher. 
"My goal was to just get my feet wet in law enforcement, just to see a little bit of the background that they do," said Polk. "And when I started dispatching, I was like, 'okay, you know, two years then I'll become an officer,' but I changed my mind." 
Polk quickly realized she loved being a dispatcher. And it happened, strangely enough, when she received a call from a person who was in distress. 
"I was actually able to talk with a person, get them to calm down, get an officer out there immediately," said Polk. "It was the adrenaline rush." 
Garcia and Polk said a dispatcher must have great listening skills and be able to multitask at the same time. Garcia, who's been a dispatcher for 10 months, has become a better listener and communicator in the process. 
Being a police dispatcher, one must always be on their toes. There's no telling what kind of call will come in. That uncertainty of the calls is the toughest part of being a dispatcher, Garcia and Polk said. 
Luckily, dispatchers go through a lengthy training that prepares them for whatever call may come their way.