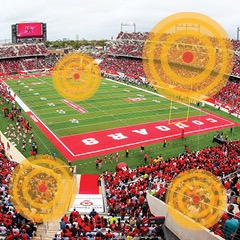 In an effort to continue to enhance the Wi-Fi experience throughout our campuses and remote locations, we have been working to increase the WiFi coverage in outdoor spaces such as athletics events in the TDECU Stadium.  
In Spring 2021, UIT finished the update of the wireless in TDECU Stadium to the latest high-efficiency WiFi Technology (802.11AX). Over 175 wireless access points were installed to provide comprehensive coverage throughout the stadium including the lower bowl, concourse, and other key areas.  
Fans can now expect to have champion wireless access while we watch our beloved Cougars reign supreme!