Administration & Finance / News /
News Release
FOR IMMEDIATE RELEASE
Valarie Smith
Executive Secretary
713-743-3847
vmsmith2@uh.edu
Ginger Walker Presents at State Office of Risk Management's Continuity Council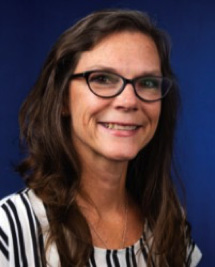 Houston, Feb. 8, 2019 —University of Houston Emergency Management Specialist Ginger Walker gave a presentation at a recent meeting of the State Office of Risk Management's Continuity Council Higher Education Group in Austin.
Walker, who works in UH's Office of Emergency Management, discussed starting a Continuity of Operations Planning Program from scratch without any expense to the agency creating it.
The program at UH has been building since 2007 and continues to grow each year. Many institutions of higher education have a difficult time getting their various departments to understand the importance of continuity planning on their campus.
Walker explained the grassroots of the program from the department level templates to the college/division level templates, and then the development of UH's Continuity of Operations Plan. She shared the varying leadership involvement with the program, as well as the policy that helps to reinforce the program.
The highlight of the presentation was when she explained that the templates and resources were all developed without the use of any special software. In addition, through lessons learned from past experiences including Hurricane Harvey, the program continues to grow every year.
When it comes to continuity planning, UH Office of Emergency Management's Continuity of Operations Program is becoming a leader in the higher education.
---
About the University of Houston
The University of Houston is a Carnegie-designated Tier One public research university recognized by The Princeton Review as one of the nation's best colleges for undergraduate education. UH serves the globally competitive Houston and Gulf Coast Region by providing world-class faculty, experiential learning and strategic industry partnerships. Located in the nation's fourth-largest city, UH serves more than 46,300 students in the most ethnically and culturally diverse region in the country.