Administration & Finance / News /
News Release
FOR IMMEDIATE RELEASE
Saira Treviño
Communications Coordinator
713-743-6342
Strevi10@central.uh.edu
Spring of Latino Art: PAUHS Participates In National Latino Art Conference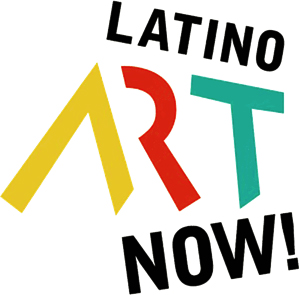 Houston, April 11, 2019 — Public Art of the University of Houston System participated at the sixth annual Latino Art Now! Conference, hosted in Houston for the first time since its establishment in 1983.
The national forum, LAN!, is a Latino-founded, focused and directed conference that brings renowned artists and scholars from across the country to discuss groundbreaking ideas, research and scholarship. The event also highlights and celebrates the vibrancy of American contemporary art produced by self-identified Latino and Latin American artists.
In its Houston iteration, LAN! is a season-long citywide exhibition featuring more than 70 art expositions and other forms of cultural engagement at the University of Houston, area museums, galleries and cultural centers.
"Participating in LAN! is a great honor, not only for our city, but for the whole UHS community," said María C. Gaztambide, inaugural director and chief curator of PAUHS. "This conference is an opportunity for our city to build up its profile as a cultural destination as well as for PAUHS to establish its relevance among scholars of Latino art and the Houston arts community more broadly."
Through the Inter-University Program for Latino Research, the national consortium of university-based centers is now headquartered at the University of Houston through its partnership with the Center for Mexican American Studies. This program is a network of over 600 scholars and experts from 24 member institutions nationwide.
PAUHS' participation in the national conference not only aims to highlight its existing permanent collection of nearly 700 art pieces, but also to bring to fruition its newest milestone of becoming the first public university system in Texas to launch a temporary public art program, known as TPAP.
To that effect, PAUHS launched the program with the specially commissioned "Houston Mobius" by Marta Chilindrón, a New York-based Argentinean artist known for her vibrant-colored foldable, collapsible and transformable sculptures. This gesture speaks of PAUHS goal to address some of the pressing issues U.S. Latin American and Latino artists face today while becoming a platform where cutting-edge public art, higher education and diverse communities converge.
"Through TPAP, and across our work at PAUHS, we seek to expand opportunities for artists to realize projects, push their own envelope, expand their creative range and create something never seen before," Gaztambide said.
In conjunction with the concurrent LAN! Conference, on Friday, April 5, Gaztambide conducted a specially-themed tour of PAUHS, highlighting art works with Latin American and Latino roots at UH.
Additionally, on Sunday April 7, PAUHS hosted the event Mobius in the Making: An Afternoon with Marta Chilindrón. It included a presentation by the artist as well as a conversation between her, Gaztambide and the architect Joe Meppelink who is the technical project manager for the commission.
The event offered a behind-the-scenes view of a major public art project, from conception through installation as well as an opportunity to interact with the artist's sculpture prototypes.
"We utilized this opportunity to connect with a national network of art practitioners, to heighten awareness about some of PAUHS most significant artworks, and to explore ways through which we can become better integrated with what is happening nationally and locally in the realm of Latino art," Gaztambide said.
Participating in LAN! allowed PAUHS to create and expand all sorts of bridges, she said.
'LAN! is a major summit for Latino artists as well as scholars working to advance Latino art in the U.S.," Gaztambide said. "It is a timely gathering for anyone interested in what is happening in the Latino art world and we are happy to have participated."
---
About the University of Houston
The University of Houston is a Carnegie-designated Tier One public research university recognized by The Princeton Review as one of the nation's best colleges for undergraduate education. UH serves the globally competitive Houston and Gulf Coast Region by providing world-class faculty, experiential learning and strategic industry partnerships. Located in the nation's fourth-largest city, UH serves more than 46,300 students in the most ethnically and culturally diverse region in the country.