Administration & Finance / News /
News Release
FOR IMMEDIATE RELEASE
Cindy Granier
Administrative Assistant
713-743-0612
cgranier@uh.edu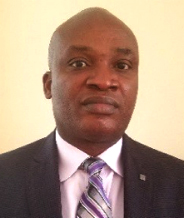 Inyang Elected to Health Physics Society's Texas Chapter Council
Houston, April 12, 2019 - University of Houston Environmental Health and Life Safety's Otu Inyang was elected to the Texas Chapter of the Health Physics Society's Executive Council. He will serve a three-year term.
Inyang is a safety manager who serves as UH's radiation and laser safety officer. He is a seasoned radiation safety professional who has been an active member of the Health Physics Society at both the state and national level since 2006.
His goal is to support the Texas chapter's mission of pursuing outreach activities, providing educational grants and scholarship opportunities to students in the field of radiation safety and sciences, and helping build a stronger foundation in the overall efforts to educate the public about radiation.
He recently served as a special awarding judge at the Houston Science and Engineering Fair of Houston.
---
About the University of Houston
The University of Houston is a Carnegie-designated Tier One public research university recognized by The Princeton Review as one of the nation's best colleges for undergraduate education. UH serves the globally competitive Houston and Gulf Coast Region by providing world-class faculty, experiential learning and strategic industry partnerships. Located in the nation's fourth-largest city, UH serves more than 46,300 students in the most ethnically and culturally diverse region in the country.