Administration & Finance / News /
News Release
FOR IMMEDIATE RELEASE
Cindy Granier
Administrative Assistant
713-743-0612
cgranier@uh.edu
EHLS Implements New Software
Houston, Aug. 6, 2018 - The Environmental Health &Life Safety Department is pleased to announce the implementation of the web browser-based Environmental Health & Safety Assistant (EHSA) software application.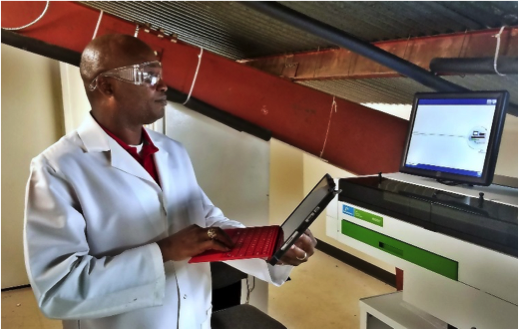 The comprehensive research safety management application allows staff, principal investigators, laboratory managers and workers to access one portal to view information about their permitted work areas, as well as complete various safety and compliance-related tasks.

Environmental Health & Life Safety has utilized EHSA since 2013 to manage hazardous waste pick-up requests, online safety training administration and in-person safety training enrollments. The current implementation has additional features that will enable principal investigators to review critical information regarding their permits and laboratories-including inspections, inventories and lab personnel training history-and update as needed. The first phase of the implementation will feature online safety trainings, requests for hazardous waste pick-up, and in-person training enrollment. In addition to enrollment confirmation, users receive an iCal event notification that they can add to their calendar applications. Principal investigators will have the ability to access their permits, respond to laboratory inspection findings and review inspection histories. Other features include personnel training records, radioisotope and bio-agent inventory records, and link to principal investigator equipment like survey meters, biosafety cabinets, lasers and x-ray machines. Laboratory workers will now be able to access to their training records. Several additional features will be implemented in the near future. They include online protocol submission for the Institutional Biosafety Committee and the Radiation Safety Committee, laboratory worker and room registration, chemical inventory management and laboratory placard design. The application will also be utilized by other Campus Safety offices, such as the Fire Marshal's Office for fire extinguisher inspections and maintenance records, and Electronic Access Control for hardware inventory and inspections. In addition, Facilities Management shop supervisors and building coordinators will be able to utilize information in the application to facilitate their job duties. The ability to maintain and manage research laboratory safety information collaboratively between Environmental Health & Life Safety, principal investigators and laboratory managers is critical to providing efficient safety services needed to attain safety compliance in support of the mission of the University of Houston. A small pilot group of principal investigators, laboratory managers and laboratory workers had the opportunity to test the system in March. Their valuable insight helped shape the upcoming upgrade. The user-friendly application offers the collaborative interface to facilitate effective and efficient services to principal investigators. Training on the application will be offered to principal investigators, laboratory managers and workers.

For further information about the software application, implementation and how to utilize it for laboratory safety operations, email Otu Inyang at oinyang@uh.edu.
---
About the University of Houston
The University of Houston is a Carnegie-designated Tier One public research university recognized by The Princeton Review as one of the nation's best colleges for undergraduate education. UH serves the globally competitive Houston and Gulf Coast Region by providing world-class faculty, experiential learning and strategic industry partnerships. Located in the nation's fourth-largest city, UH serves nearly 45,300 students in the most ethnically and culturally diverse region in the country.