CAMPUS SAFETY
Stay informed with UH ALERT
By Valarie Smith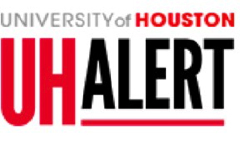 In the event of an emergency at the University of Houston, the UH ALERT emergency notification system will be used to provide prompt notification to students, faculty and staff.
To ensure that critical information is received during an emergency, it is important that the UH community confirm that their personal information is correct in MyUH for students, or PASS for faculty and staff. This is especially true for cell phone numbers. In order to receive emergency text messages from the University, a cell phone number must be provided in the system.
Parents and members of the general public may also view and receive UH ALERTs through various channels.
For steps on how to update personal information, visit the UH ALERT website. In addition, follow UH ALERT on Twitter, like it on Facebook or get updates with the new UH Go mobile app, available for both iPhone and Android phones.