UHDPS Safety and Security Town Hall Meeting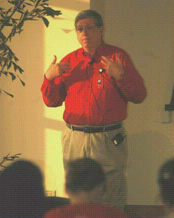 The University of Houston Department of Public Safety hosted a Town Hall meeting last night at the M.D. Anderson Library Rockwell Pavilion. Before the discussion began, members of the Department of Public Safety set up an expo to share information on Crime Prevention, Fire Safety, Parking Enforcement and Lost and Found. Students, Faculty and Staff were able to meet Police Officers, Fire Safety Personnel, Parking Enforcement Personnel and members of the Department of Public Safety. Along with meeting these members of the department, they also received valuable information on ways to protect their person and property while on campus.

The highlight of the evening was a presentation on campus safety. Chief Davis presented information on crime statistics, the DPS website and crime prevention tips. Students, faculty and staff had the opportunity to ask questions and receive clarification on items regarding safety on campus.

The event was so successful that Chief Davis will be having another town hall next spring.