Reinvesting to Maintain Parking Facilities

Parking and Transportation Services at the University of Houston is a self-sustaining auxiliary enterprise. What that means is parking operations, programs and services are funded solely through the revenue received from permit sales, visitor/event parking and enforcement.
The department gets no funding from the state or the university. No student tuition is provided to the department. 
Parking permit prices for students, faculty and staff are set at a level that allows the department to cover its expenses, which includes paying for six parking garages to accommodate a growing university. A lot of work and numbers crunching are done behind the scenes to ensure prices are set at the lowest level possible.
With that in mind, the department constantly and consistently reinvests what it is financially able to into maintenance and upkeep projects all across campus. Below is a sampling of what has recently been accomplished:
Areas recently upgraded
Partial repaving of ungated parking lots 16B (Zone B) and 12A (Zone F) to repair potholes
Pressure washing and restriping of:

Gated lot 19A
ADA spaces near gated lot 19A
Ungated lot 18A (Zone C)
Stadium Garage pressure washing
Lots that were restriped
5A/6C (near Cougar Villages 1 and 2) virtual meters and reserved spaces
Gated 15G reserved and virtual meters
Gated 15H
Ungated 3B (Zone D near Bayou Oaks)
19C virtual meters (Zone C)
19F between central plant and Architecture
UH Technology Bridge virtual meters
19G virtual meters (next to University Lofts)
2C virtual meters by the Rec Center
Ungated lot 19E virtual meters in Zone C
Virtual meters and ADA spaces near gated lot 13A
17D virtual meters near Houston Public Media
Quadrangle virtual meters
Cougar Place virtual meters
Restriping of gated lot 13A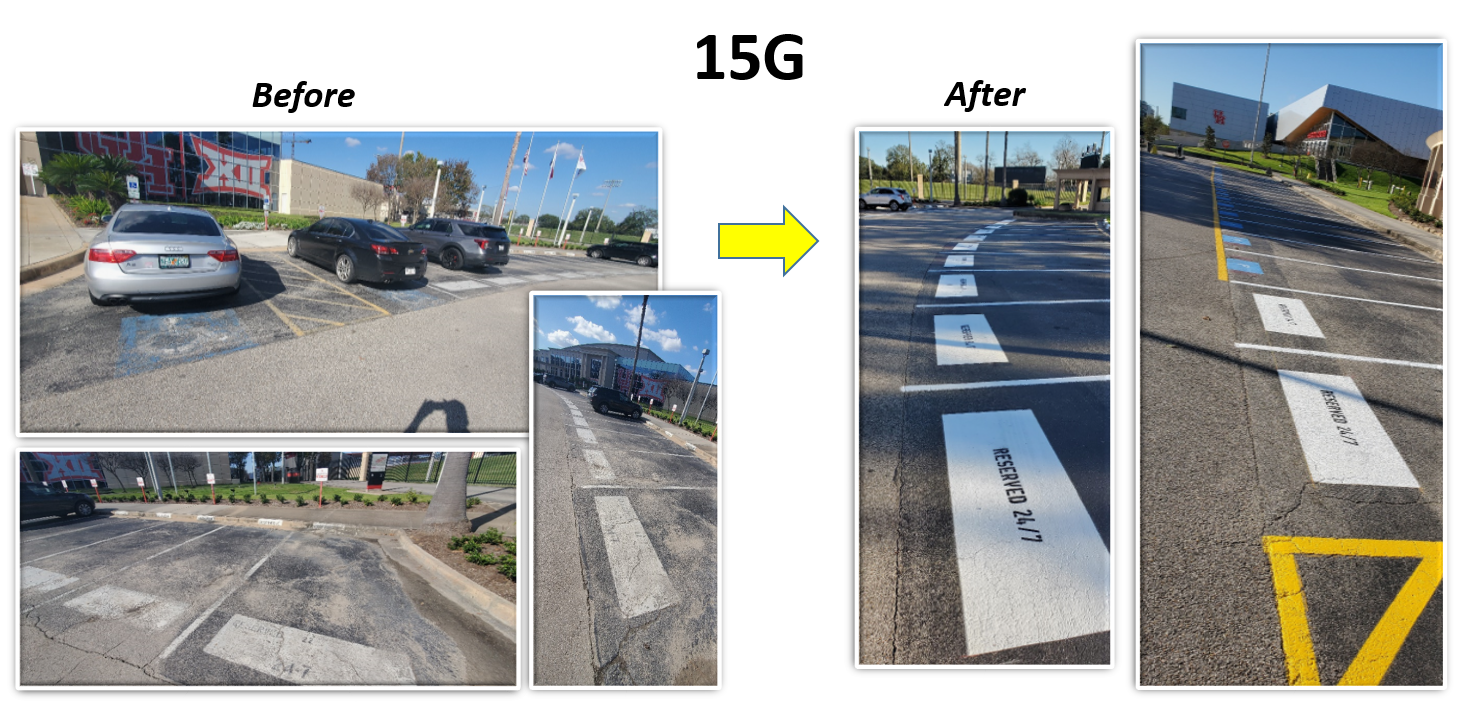 The photos above show the restriping work that was recently completed in lot 15G in front of the Athletic Alumni Center.

Gated lot 19A in front of Melcher Hall and near University Lofts was in need of power washing and restriping, which it received.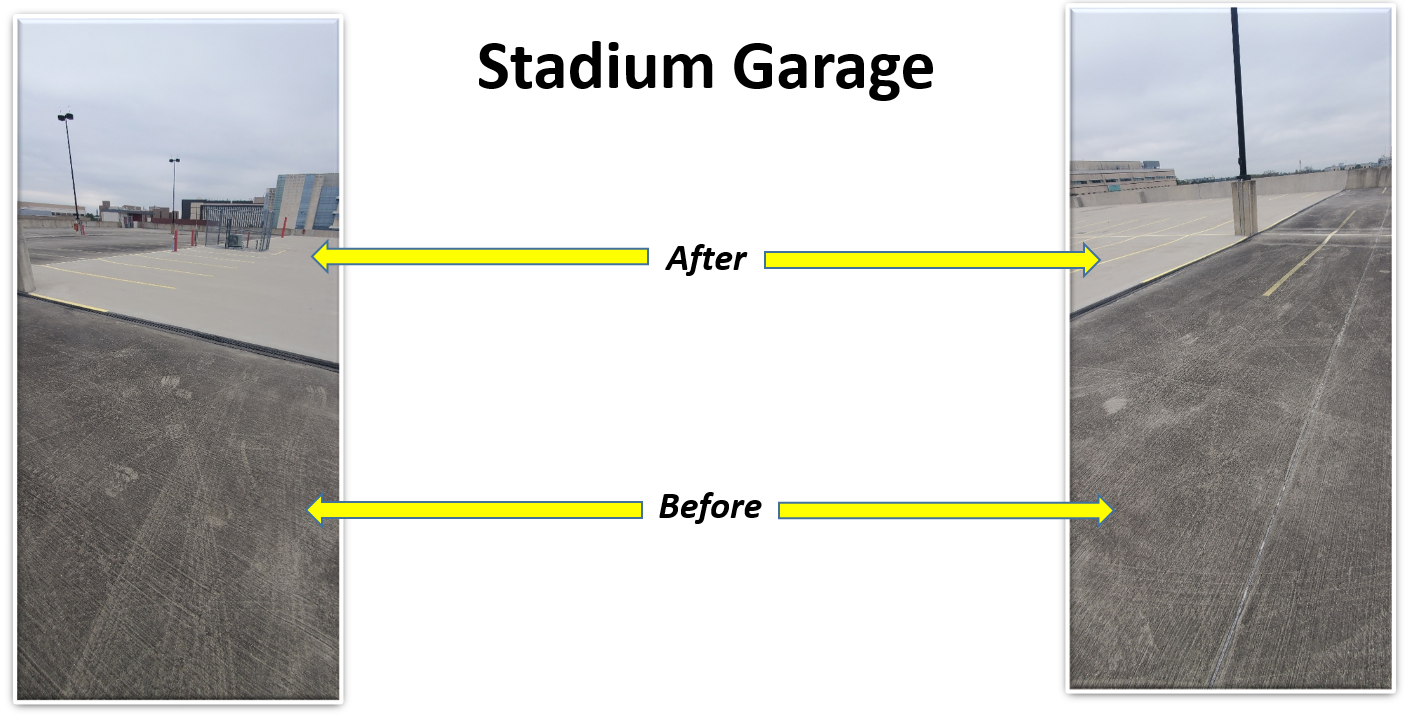 The photos above show how much of a difference that power washing makes. These show the roof of the Stadium Garage with one area being power washed, while the other area adjacent to it had not yet been cleaned.
The visitor parking metered area adjacent to University Lofts was converted to text to pay virtual meters. The area was restriped (as were all the other locations on campus that converted to virtual meters) and now sport orange stripes that makes it easy to spot.