Where to find us: Parking and Transportation Office Locations
By: Bob Browand
While these days it seems almost anything can be handled online or over the phone, there are instances where good old-fashioned, in-person customer service and assistance can't be beat.
My team and I recognize that need, and make a point to keep friendly, helpful staff on hand throughout the day at a total of FOUR locations across campus to do just that.
The individuals working at these stations are all members of the parking and transportation services department and can answer almost any question regarding our policies and services. From handling citation payments and permit returns to COAST applications and TPAC meetings, each location serves its own unique purpose. To learn which location is best suited for your specific needs, as well as hours of operation, check out the break down below.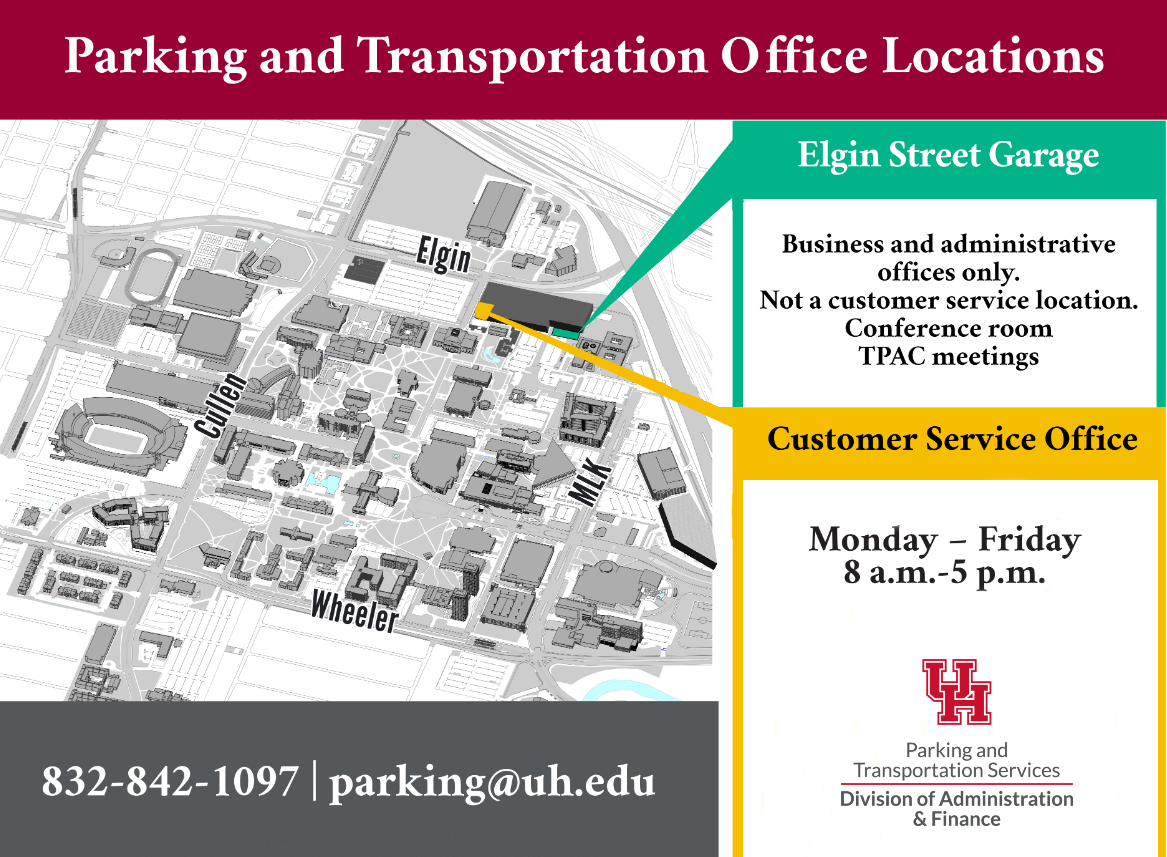 published: Wednesday Nov. 9, 2016