Veterans Services Programs
Entrepreneurship


This program was conceived by UH Veterans Services (VS) in 2005 and has had a successful run of programs, workshops, and seminars with the UH student veteran population and the veteran general public.
Its mission is to provide business resources, including annual programs, to veterans to start or further develop a business for self-employment. It is a cooperative program with UH Veterans Services, Wolff Center for Entrepreneurship, and the UH Small Business Development Center where the participants increase their understanding of procurement from local to federal government contracts.
Become a part of the Military Entrepreneurship Program.
Attend or sponsor an entrepreneurship event.
Veterans' History Project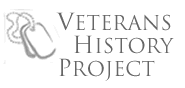 The University of Houston Veterans Services Oral History Project, entitled "Delicate Memories," makes accessible the personal accounts of University of Houston war veterans who are students, faculty, and staff, as well as other military veterans. VS works in conjunction with the UH Jack J. Valenti School of Communication on behalf of the American Folklife Center and the Library of Congress to collect and preserve these stories. This program also includes family members and civilians who were actively involved in supporting war efforts, such as war industry workers, USO workers, flight instructors, medical volunteers, and others. Thus, future generations may hear directly from veterans and better understand the realities of war.

We invite you to participate in the Veterans' History Project. For more information, call 832-842-5490.

Camo to Classroom to Career
This program is a partnership between the UH College of Engineering and VS. It addresses the unique higher education needs of veterans and active military. The program guides student-veterans through college life and supports them in finding a job upon completion of their engineering degree.