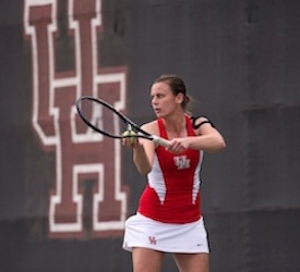 Top Stories
The President's Report is an annual assessment of the state of the University. It highlights UH's esteemed faculty, student and alumni success, community engagement and international impact.
The University of Houston will host a roundtable discussion, "Immigration Policy and America's Foreign Relations," at 2:30 p.m., Tuesday, March 3 in the UH Student Center Theater, room 103. The event is free and open to the public.
The annual Houston Livestock Show and Rodeo Parade will kick off at 10 a.m., Saturday, Feb 28 at Bagby and Walker Streets. Among the parade participants is a delegation of University of Houston Coogs including the Spirit of Houston Marching Band, distinguished alumni and students.
---
Other Stories