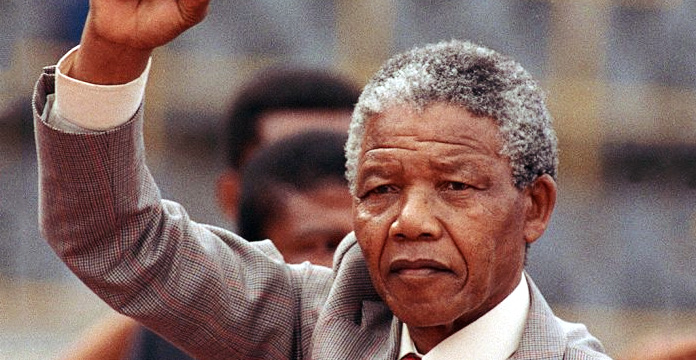 With the passing of Nelson Mandela, the world has lost a giant who left an incredible legacy of strength, fortitude and reconciliation.  His fight for justice inspired a generation.  As the world mourns, reflections and remembrances are pouring in from around the globe.  Many of those paying tribute are luminaries and trail blazers in their own right a telling example of the indelible mark Nelson Mandela left upon the world.  Here at the GCSW, Nelson Mandela holds a special place in our hearts and minds as an unparalled leader for social justice.  In this personal essay, GCSW Professor Jodi Berger Cardoso shares how Nelson Mandela inspired her to become an advocate for social justice.
HOW NELSON MANDELA INSPIRED ME TO BE BRAVE
I  grew up spending Sundays with Martin Luther King Jr.  My father would play Dr. King's "I Have a Dream" speech every Sunday morning in our home in New Orleans, Louisiana, one of the most racially divided cities in the United States. From an early age, I observed how race and social class influenced a person's access to resources.  Sadly Hurricane Katrina highlighted for the world how, even in the United States, issues of race, social class, and segregation are not behind us.
My Sunday mornings with Martin Luther King Jr. inspired me to think critically about the oppression I observed in my native city.  But it was Nelson Mandela who inspired me to be brave and to think globally. I read Nelson Mandela's autobiography, Long Walk to Freedom when I was 19 years old.  I was horrified by the social injustice of apartheid, and yet awed by the incredible sacrifice of one individual and his ability to change the world with peace and diplomacy rather than with hate and vindication. 
Three years after reading Mandela's autobiography, I joined the United States Peace Corps and was stationed in Santo Domingo, Ecuador.  I lived in an urban neighborhood with no running water, phone lines, or roads. In my mind, this neighborhood was an Ecuadorian version of a township. And similar to what I observed in New Orleans, poverty was most profound among women, children, and racial minorities.  Yet, while there were some similarities in the environments between New Orleans and Ecuador, I was different. I was armed with the power of education. 
While in the Peace Corps, I worked with the National Institute of Child and Family in a program to take working children, of primary school age, off of the street and provide them with a scholarship to return to school. Together with the community, we raised $80,000 to build an educational center in the neighborhood. Apart from engaging the children in learning, the center was a safe place for youth to escape the violence and substance abuse plaguing their streets. On several occasions I was asked why I wanted to focus my energy in this community when it was unlikely that people would change. But for me the answer was easy. Nelson Mandela said, "Education is the most powerful weapon that you can use to change the world."  To this day, I believe this statement to be true. 
Ten years later, I can proudly say that I have watched several of the children from the neighborhood in Ecuador graduate from college. I hope that they will be important agents of change for their country. For me, Nelson Mandela is one of the greatest diplomats, humanitarians and leaders of peace and social justice in my lifetime. His death, only four days after Worlds Aids Day—a cause that was dear to his heart—is a tremendous loss, not only to his country of South Africa but to the world. I consider it an honor to have lived in the same lifetime as Nelson Mandela. In his name, I will continue to live my life by the words of Mohammad Ali, "service to others is the rent that we pay for the space we occupy on this earth."
Descanza en paz (rest in peace) Rolihlahla Mandela.