Running a COI–PI List in RD2K
This page provides instructions for running a COI – PI List by Department Report in RD2K (Version 5.96). The report indicates those investigators listed on a proposal or grant in RD2K, and is a starting point to determine if a Conflict of Interest Certification may be required.
---
After logging on to RD2K, click on the "Report" icon at the top.
Next, in the window that opens, select "COI – PI List by Department."

Select your department/center/college from the drop down menu on the right.
Then, click the binoculars icon on the left-hand side.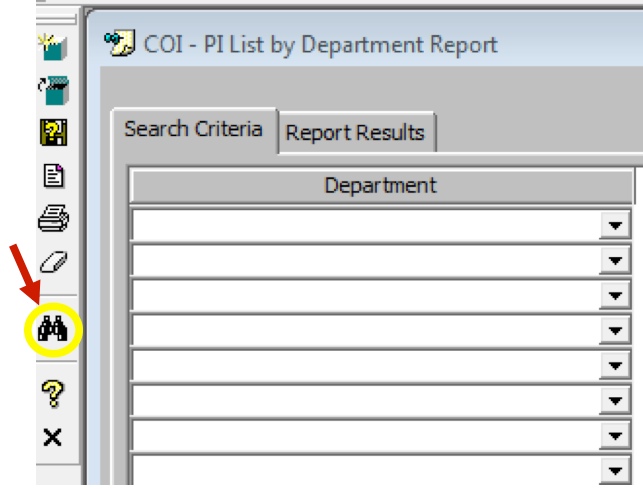 The report results should display automatically.