Nelda Blair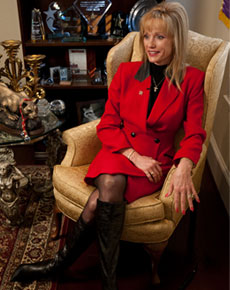 Regent Nelda Luce Blair is Committed to UH
A fifth generation Texan, you have deep roots in the state, and a long family commitment to public service. At the University of Houston's Law Center, you developed the skills that would see you through your career.
As a prosecutor, you watched over the state's interests. As a private attorney, you looked after your clients' interests. Now, as chairman of The Woodlands Township and secretary of the University of Houston System Board of Regents, you promote your community's interest. Nelda Luce Blair, you are energetic, dedicated and persistent. You Are the Pride.
Read more about Regent Blair's journey from the University of Houston to public service.