Paul Chu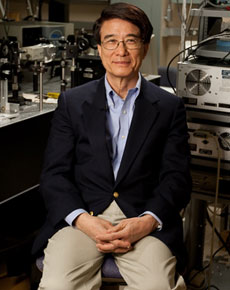 Professor Paul Chu is a Superconductivity Pioneer
You came to Houston at a time when nothing seemed impossible. At the University of Houston, your research gave strength to that notion. With the groundbreaking discovery of superconductivity above 77 degrees Kelvin, you sparked new possibilities for electricity transmission.You won top honors, earning the National Medal of Science and membership in the National Academy of Sciences.
As founding director of the Texas Center for Superconductivity at UH, you continue to seek new possibilities to solve the world's energy challenges. Paul Chu, you are an incredible researcher. You Are the Pride.
Read more about Paul's journey from Taiwan to the University of Houston.