Matt Mullenweg
Alum Kevin Kolb is making his mark in the NFL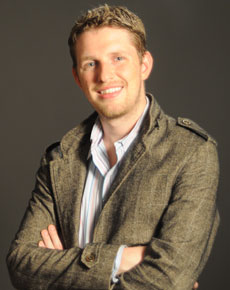 Former Student Matt Mullenweg is a Web Innovator
Your first passion was jazz, but Web development soon struck the right chord. At the University of Houston, you studied political movements and philosophy, while blogging on the side. Ultimately, you created one of the most popular blogging platforms in use today, with more than 23 million users.
Now, as the founder of WordPress and Automattic, you are helping people from around the world find their voice on the Internet. Matt Mullenweg, you are an innovator and an inspiration. You Are the Pride.
Read more about Matt's journey from Houston to one of BusinessWeek's 25 Most Influential People on the Web.

Watch Matt's Story