UH Expert: Betsy Gelb Available to Discuss Valentine's Day Marketing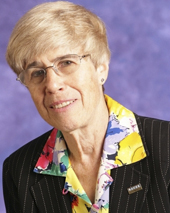 Many people love it … others loathe it with equal passion. No matter where you stand on the spectrum, there's no escaping Valentine's Day. Americans are expected to spend $17.3 billion on Valentine's Day this year, according to the National Retail Federation. 
Betsy Gelb, Sachnowitz Professor of Marketing and Entrepreneurship at the University of Houston C.T. Bauer College of Business, is an expert on advertising, marketing and public policy, and marketing strategy and management. Gelb says Halloween is second to Christmas in spending, but unlike Halloween, it's Valentine's Day that most resembles Christmas.
"Like Christmas, Valentine's Day confers an obligation to do something, and there are very few 'somethings' that don't cost money," said Gelb. 
While florists, candy marketers and restaurants are the chief beneficiaries of Valentine's Day, Gelb says she expect restaurants to fare particularly well in 2014.
"Restaurants have figured out that with Valentine's Day on a Friday they should promote special meals for the whole weekend, which is what they're doing," said Gelb.  "So the obligation becomes easier to fulfill:  if one can't take one's significant other out for a special meal Friday, there's Saturday and Sunday just waiting."
Gelb is available to speak to media about Valentine's Day marketing. She can be reached at gelb@uh.edu. Media interested in speaking with Gelb can also contact media relations director Shawn Lindsey at 713-743-5725 or selindsey@uh.edu.