Faculty Experts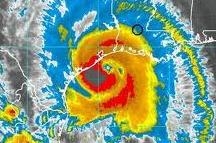 Representing experts across various fields, University of Houston sources have expertise in an array of topics related to storms – before, during and after.
City of Houston Honors UH Professor with Hispanic Heritage Award
Nicolas Kanellos Directs Arte Público Press and Recovering U.S., Hispanic Literary Heritage Program
October 8, 2013-Houston-
Nicolas Kanellos, Brown Foundation Professor of Hispanic Literature and Director of Arte Público Press (APP), is among five Houstonians to receive the 2013 Mayor's Hispanic Heritage Award.  The honor is part of the city's observance of Hispanic Heritage Month. 
"It is a true honor to see my work recognized in this way, but there are so many people in education who merit attention and support in what they do," Kanellos said. "I hope that this honor serves to showcase Arte Público Press as an important effort for Houston and beyond."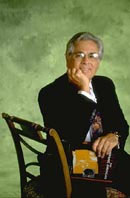 Arte Público Press is the oldest and most established publisher of contemporary and recovered literature by Hispanic authors in the nation.  Kanellos also directs the Recovering the U.S. Hispanic Literary Heritage program, housed in APP, which strives to reconstitute the literary and historical legacy of Hispanics in the U.S. from colonial times to 1960.  To date, hundreds of thousands of essays, autobiographies, historical and journalistic writings, novels, diaries and letters are being integrated into textbooks and curriculum from kindergarten to high school to college. 
"There is no other effort like this to do the hard work of digging into archives, rescuing perishable historical documents and making them accessible, so we have a more complete understanding about how this country developed and what role Latinos played," he said. 
In 1994, Kanellos was appointed to the National Council on the Humanities by President Bill Clinton. He also has authored several scholarly books and articles, and has provided invaluable counsel and assistance to other writers. 
Other honorees include:
Dolores Lolita Guerrero—Lifetime Achievement
Macario Ramirez—Art in the Community
Mario Martinez—Community Activist
Nohemi Chavez—Youth Activist. 
All the honorees will be recognized at an awards reception from 5:30 -7 p.m., Wednesday, Oct. 9, at the Museum of Fine Arts, Houston. 
For more information visit
http://www.houstontx.gov/specialevents/hispanicheritage.html
For more information on Arte Público Press and Nicolas Kanellos visit
http://www.latinoteca.com/arte-publico-press/