Faculty Experts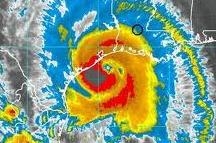 Forecasters predict as many as four to eight hurricanes this year. University of Houston resources have expertise in a variety of topics related to storms – before, during and after.
UH to Begin National Search for Media Executive to Oversee Projected KUHF, KUHT Merger
January 20, 2011-Houston-
The University of Houston plans to undertake a national search for a media executive to help develop and implement the eventual merger of its television and radio stations.  The projected merger will allow the university to better serve the community by using these valuable resources more effectively.  The search is scheduled to begin in the spring.   Details of the search and plans for the merger will be announced as they become available.