William E. Fitzgibbon, dean of the University of Houston's College of Technology, has been named to the 2011 Irish Education 100.
Since 2009, the Irish Voice newspaper has announced the annual Irish Education 100, a list that recognizes the leading Irish figures in education in the United States.
Fitzgibbon and the other honorees were guests at a luncheon in New York on Wednesday (Dec. 14) and are featured in a special edition of Irish Voice that came out the same day.
Fitzgibbon, whose great grandparents are from Cork, Ireland, earned bachelor of arts and doctorate degrees from Vanderbilt University in 1968 and 1972, respectively.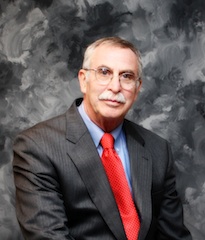 Besides serving as dean, Fitzgibbon holds professorial rank in UH's mathematics and engineering technology departments. Previously, he served as chair of the mathematics department, co-head of the department of computer science and president of the UH faculty senate. 
"I am honored to be included among the Irish leaders in education in the United States. I'm proud that my heritage and contributions are being honored among this group of talented and influential individuals," Fitzgibbon said.
Fitzgibbon's academic discipline is applied mathematics with specialization in mathematical biology (mathematical models in epidemiology and ecology), reactive flow, nonlinear partial differential equations and integro-differential equations. He has more than 130 research articles plus numerous articles, reviews, and reports and has lectured extensively in North America, Europe and Asia.
Additionally, Fitzgibbon serves on a number of boards and is a member of numerous groups, including the Irish Mathematical Society.
About the University of Houston
               The University of Houston is a Carnegie-designated Tier One public research university recognized by The Princeton Review as one of the nation's best colleges for undergraduate education. UH serves the globally competitive Houston and Gulf Coast Region by providing world-class faculty, experiential learning and strategic industry partnerships. Located in the nation's fourth-largest city, UH serves more than 39,500 students in the most ethnically and culturally diverse region in the country.
---