It has been 50 years since mankind first glimpsed beyond the boundaries of Earth's atmosphere and 30 years since the space shuttle program carried the first teams of astronauts to orbit around our planet.   
The 18th International Academy of Astronautics Humans in Space Symposium, hosted by the University of Houston and NASA, partners in educating the next generation of space professionals, comes to Houston's Westin Galleria Hotel, April 11-15 to consider "Integration and Cooperation in the Next Golden Age of Human Space Flight."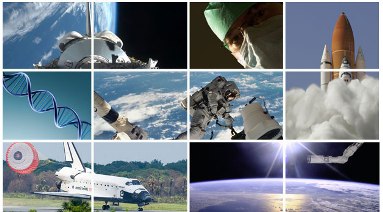 Opening ceremonies begin at 9 a.m., Monday, April 11, in the Galleria Ballroom and feature welcomes from Rep. Pete Olson, Johnson Space Center Director Mike Coats, UH President Renu Khator and Dr. Chiaki Mukai, Japanese physician and two-time space traveler.    
Researchers and other space industry professionals from around the world will attend.  Among the highlights of the week-long symposium: 
Commemoration of the 50th anniversary of the first human space flight by Yuri Gagarin with discussion of the future of humans in space
Commemoration of the 30th anniversary of the landing of the first space shuttle, featuring Robert Crippen, astronaut and pilot of the first shuttle flight
Research presentations and panel discussions on space technology and habitats, space medicine and commercial space flights  
A complete event agenda is available here http://www.dsls.usra.edu/meetings/IAA/pdf/program.pdf
Parking is available at the hotel.  Press credentials are available at the registration table, but advance notice is appreciated.  Please contact Marisa Ramirez, mrcannon@uh.edu /713-743-8152 or William Jeffs, William.pjeffs@nasa.gov  /281-483-5111. 
WHAT: 18th International Academy of Astronautics Humans in Space Symposium 
WHEN: April 11-15  
WHERE:  Westin Galleria Hotel http://www.dsls.usra.edu/meetings/IAA/venue/  
---