Faculty Experts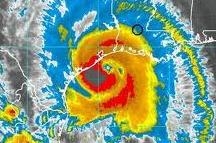 Representing experts across various fields, University of Houston sources have expertise in an array of topics related to storms – before, during and after.
FCC Grants Assignment of 91.7 FM License to UH System
April 15, 2011-Houston-
KUHF and University of Houston officials learned today that the Federal Communications Commission (FCC) has granted assignment of the 91.7 FM license from Rice University to the UH System. The contractual close of the purchase is still pending.  Upon completion, the university's plan is for a new full-time classical music station to debut on KUHA 91.7 FM, while KUHF 88.7 FM will offer full-time news and information.