Faculty Experts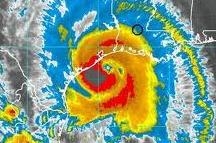 Representing experts across various fields, University of Houston sources have expertise in an array of topics related to storms – before, during and after.
UH Resuming Classes Saturday, Dec. 5
December 4, 2009-Houston-
The University of Houston expects to hold classes and conduct business as usual on Saturday, Dec. 5.
Please be safe and use caution on the roadways. In addition, be aware that steps, sidewalks and inclines could be slippery. We will continue to monitor weather conditions, so please continue to check the UH Emergency Page Web site for updates.