Faculty Experts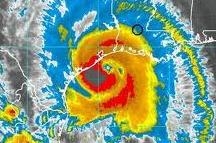 Representing experts across various fields, University of Houston sources have expertise in an array of topics related to storms – before, during and after.
UH Law Center will host swine flu summit
April 29, 2009-Houston-
The Health Law & Policy Institute at the University of Houston Law Center will host on Wednesday, April 29, a summit for local and state officials about legal issues that may arise from the current outbreak of swine flu.

Topics to be covered include the authority of government officials to enforce isolation and quarantine, to limit public gatherings, to close public facilities and to take other approaches that may be recommended.
WHAT: Public health law and swine flu summit
WHEN: 3:30-5 p.m. Wednesday, April 29
WHERE: University of Houston Law Center, Heritage Room, second floor 
For more information about UH, visit the university's Newsroom at www.uh.edu/newsroom