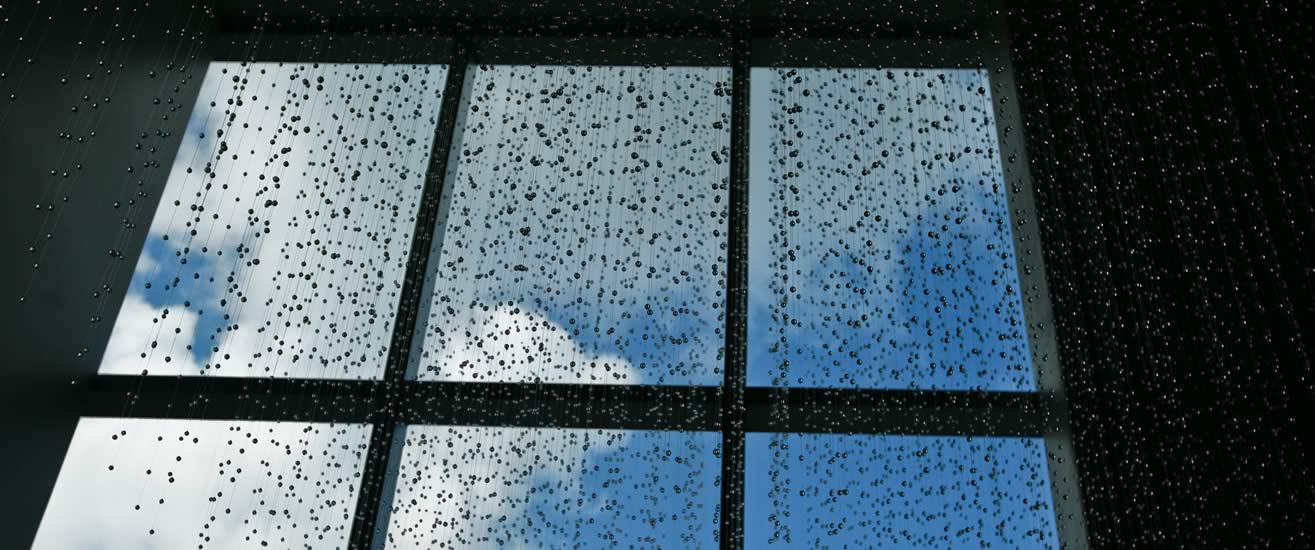 2018 Stories
Howard Pollack explores an obscure but fascinating lyricist in his seventh book.
Natilee Harren covers "Intermedia, Fluxus and the Something Else Press: Selected Writings" for Artforum.
Fleurette Fernando, director of the M.A. in Arts Leadership program, and Alecia Lawyer, founding director of River Oaks Chamber Orchestra, discuss giving female artists a voice.
The playwright will also serve as an artist-in-residence at the UH School of Theatre & Dance during the show's run.
Blaffer Art Museum partners with the Architecture, Design and Art Library for a special pop-up sale November 26 and 27.
Blaffer Art Museum intern Courtney Khim selected as a 2018 – 2020 fellow.
Curatorial fellow Tyler Blackwell discusses "Alfred Leslie: One Hundred Characters in Search of a Reader."
Zine Fest, co-organized by Arts Leadership student Maria-Elisa Heg, channels punk spirit of late founder.
UH professor Joshua Unikel asks big questions at design educators' workshop.
The Emerging Choreographers Showcase presents original works by students.
Upcoming UH student-written play follows a group of fun yet flawed musicians on their rocky road to stardom.
Discover the story behind one of literature's most famous families in "Dear Charlotte" at the UH School of Theatre & Dance.
Part of Leslie's final magnum opus is on view at Blaffer Art Museum, through January 26.
Moores Opera Center season launches with "The Ballad of Baby Doe" on October 19.
Get ready to nervous laugh and self-reflect during an upcoming UH performance about four-year-old Lucy and her imaginary friend who's anything but friendly.
Carlos Cordero won top prize at the 2018 Japan International Choral Composition Competition.
Galeano Salas wins Grand Prix and invitations to future opera festivals.
Groundbreaking playwright Suzan-Lori Parks gives 2018 Mitchell Artist Lecture on October 30.
The School of Arts collaborates with Athletics to bring art to UH football games.
M.A. in Arts Leadership alumnus Zachary Gresham played an integral role in bringing the Postal Art Exchange Project to fruition.
Nine new students join KGMCA's M.A. in Arts Leadership Program.
The five-days festival features performances by black classical musicians, composers and scholars.
With two more high-profile plays opening in New York this season — and a huge movie deal in the works — Theresa Rebeck's time may have come.
Celebrate 25 years of experimental theatre with UH School of Theatre & Dance's long-time collaborator.
UH graduate students wrestle with the desert heat, memory and geo-political landscapes in new works on view in Third Space Gallery.
UH slam poet and theatre student Muhammad Khaerisman featured in powerful performance.
Arts open house in Wilhelmina's Grove showcases programs and talent.
Carlos Cruz-Diez's "Double Physichromie" returns to place of prominence at UH.
Works by world-renowned artists Richard Rezac and Alfred Leslie debut September 7.
The exhibition is on view at the Music Library throughout the fall 2018 semester.
"Trouble," written by Theresa Rebeck, hits theaters October 5.
Will Inman will work with Pulitzer Prize-winning playwright David Lindsay-Abaire.
Michael Ray Charles looks forward to intensive research and creative exploration at the American Academy of Rome.
In a feature for Spectrum South, arts leadership student MLe McWilliams showcases the museum as a welcoming place for all families.
KGMCA Dean Andrew Davis will speak about the influential artist and co-founder of Project Row Houses.
KGMCA leaders look forward to the 2018 – 2019 academic year.
Houston Chronicle awed by "terrific performances" at the Houston Shakespeare Festival.
At this year's Houston Shakespeare Festival, many women are playing roles that have traditionally been played by men.
Dr. Rob Shimko, director of the School of Theatre & Dance, highlights all the festival has in store.
Anton Vidokle's "Immortality for All: A Film Trilogy on Russian Cosmism" at Blaffer Art Museum proves provocative.
Carlos Cordero focused on commissions during the month-long fellowship in Rome.
Houston Chronicle unpacks the enduring power of the Shakespeare classic.
HSF runs from July 27 through August 5 at Miller Outdoor Theatre.
The new program is designed for professional artists interested in entering the arts education field.
UH alumni Crash Buist and Andrew Garrett tackle the roles originally intended for four actors.
"It's one of the greatest roles ever written and the chance to say these words that are so iconic — to explore the journey that Hamlet goes on is a gift," says UH alumna Shannon Hill.
Powerhouse actress Shannon Hill sits down with morning dose. to talk more about the role and coming back to perform in Houston.
UH alumni Crash Buist and Andrew Garrett play two sets of twins in 'The Comedy of Errors.'
Michael Thatcher takes the stage in "The Play That Goes Wrong" as Robert and Trevor.
UH singers stunned audiences at Béla Bartók International Choir Competition.
Houston Public Library and Children's Museum of Houston host events on July 19 and 25.
UH alumna Shannon Hill talks about preparing for the rigorous role.
The five-day festival will showcase musicians, composers and classical music scholars of African descent.
Study International spotlights UH in round-up of five world-class music schools.
Concert Chorale invited to prestigious Béla Bartók International Choir Competition.
Enjoy free performances of "Hamlet" and "The Comedy of Errors" from July 27 – August 5 at Miller Outdoor Theatre.
Graf returns for his first Houston to present the grand finale concert.
KGMCA leaders look to the future at Association of Arts Administration Educators conference.
Tyler Blackwell brings a wealth of contemporary art knowledge to museum position.
Kids work with UH theatre faculty, professional actors at new Houston Shakespeare Festival summer camp.
The long-time festival attracts top young musicians from around world to Houston, enriching our present and future music scene.
Upcoming concert at UH features Eden MacAdam-Somer, who combines the violin, singing and percussive dance into a unique performance.
"[UH Professor] Dana Frankfort's dedication to process, formal experimentation, and the depths and pleasures of color animate a body of paintings in which she explores the legibility, visual potency, and dissolution of written words."
Felix Kalmenson's sculptural video installation beckons viewers with a promise of discovery, enticingly futuristic but also slightly vintage-looking.
The Moores School of Music professor celebrates his 27th year with the festival.
The next generation of thespians learn the Bard basics.
First-time TMF Orchestra Fellow Chris Grijalva performs at The Cynthia Woods Mitchell Pavilion, a stage with special meaning to him.
Fredell Lack Legacy Violin Series guest artist Eden MacAdam-Somer performs at UH Sunday, June 24.
A new collaboration offers UH students unprecedented access to museum resources.
Madeline Styskal, a recent graduate from the Moores School of Music, heads to Russia as an English teaching assistant.
At UH, we are striving to touch as many lives as we can with the rewards that the arts offer us.
Megan Wade moves closer to her dream with the Texas Music Festival.
"Cosmic Beginnings" features music by Strauss on June 9.
Fredell Lack Legacy Violin Series closes on June 24 with Eden MacAdam-Somer.
Elena Murphy, one of only three UH clarinet graduate students, performs as a TMF orchestra fellow.
Conductor Franz Anton Krager has a blast with Houston Life.
Public Art of the UH System is one of the most impressive collections in the nation.
As founding dean, Davis wants students to think about their disciplines on a holistic level and not be afraid to take risks.
Christine Oakes wins new scholarship for aspiring teachers.
Natilee Harren's work on Fluxus artists earned her one of ten fellowships.
TMF welcomes the Grammy Award-winning maestro to UH for a concert featuring three Shostakovich works.
Blaffer Art Museum gives students the chance to experience contemporary art first-hand at the University of Houston.
Moores Professor of Music Howard Pollack researches and writes about music, often by way of critically acclaimed biographies of composers.
Courtney Crappell steps into the role of director on June 1.
In the Netherlands, Isabella Serimontrikul will have the chance to examine the expectations and social impact of design.
Award-winning designs by Camille Espinas, Julio Aguirre, Esalee Andrade-Guerrero and Isaac Sanchez address social issues and modes of communication.
Husband-wife artist duo Hillerbrand+Magsamen address the growing tension of social disconnect and denigration of human connection with this new, striking multimedia performance.
The spring dance showcase, "Ensemble Dance Works," runs from April 27 – 29.
Katherine DeYoung will perform in "Hansel and Gretel" and "Candide" in the 2018 – 19 season.
Graphic design students contribute to a valuable recreational and community space that will give life back to that area.
Student research projects explore learning laboratories and the power of students in museums.
"[T]he exhibition, as a whole, was powerful and vibrant."
From neon paintings to inspired assemblage, Glasstire was blown away by the quality of work on display.
Arts+Culture Texas salutes Ars Lyrica Houston's vivid "Long Live the Queen" performance, featuring UH's Concert Chorale.
Cooglife illuminates the heart and hard work that made this show possible.
"Encounter," created by graphic design and creative writing students, features interactive installations in historic Houston sites along the Buffalo Bayou.
Hosted by the art collective CamLab, co-founded by UH art history professor Anna Mayer, the exhibition features miniature re-creations of feminist works of art.
The Mitchell Center for the Arts' annual CounterCurrent festival is back with a week chock-full of performances, installations, and various other programs.
TMF launches the 2018 Orchestra Series with a space spectacular pairing of Strauss and Holst space-themed masterpieces.
The festival, which runs from April 10 - 15, celebrates the art of our time.
Six site-specific interactive installations by graphic design and creative writing tap into Houston's history.
Hibah Osman and Donnie Villemez craft complex modes of connection by analyzing the world around them.
Charis Ammon and Jordan McGroary capture fleeting moments that would otherwise be lost in the day-to-day shuffle.
Moores Opera House makes opera accessible through captivating stories and expressive acting that'll leave you saying "Oh, I've been through that before."
Hitting the high note isn't the only obstacle UH vocal student Kanisha Feliciano has to overcome at the Mondavi Center.
Influenced by Pop Art and humor, Alton DuLaney and Gao Hang ensnare viewers with large-scale, dynamic work.
Kelsey Busboom talks about the play's themes of coping with family death, wanting what you can't have and actually getting it.
CASE and Project Row Houses introduce artists who aim to capture the Third Ward's history, struggles and identity.
UH students and Buffalo Bayou team up for East Sector art.
Artists lead the way with poignant, political works at CounterCurrent18.
History offers a trove of inspiration for Jonathan Read, Isaac Farley and Jesus Gonzalez.
CounterCurrent18 artist and Houston dancer Laura Gutierrez challenges the notion of where art can take place.
Experimental Action reflects on Suzanne Lacy's powerful artist talk presented as part of UH's interdisciplinary masterclass Against All Suns.
Heather Bisesti and Suzette Mouchaty find inspiration in found objects and raw materials.
Mitchell Center showcases groundbreaking local, national and international artists in free festival from April 10 – 15.
Study International spotlights the array of leading visual and performing arts programs offered at UH.
Moores Opera House Manager Kristin Johnson (B.A. Vocal Performance Education '99) stage directed the striking production of "Wozzeck."
Moores School of Music student to spend summer residency at American Academy in Rome.
SingRAE Choir, led by UH alumna Alyssa Plumb (M.M. '09), sings at the 2018 Texas Music Educators Association Convention.
NOA awards Brian Yeakley (M.M. Applied Music '14) and Katherine DeYoung (M.M. Vocal Performance '18) for outstanding performances.
Enjoy the 21st annual Jazz Festival from February 23 – 24 at Moores School of Music.
Two shows that reflect on uses of history run through August 11.
Twenty-four-year-old UH artist Tyler Kay (M.A. Arts Leadership '18) wants you to see the beauty in life.
Find out "Whodunit" with AURA Contemporary Ensemble on March 2.
Prepare to laugh and cry during the premiere of "The Last Night of Ballyhoo" at the UH Quintero Theatre on February 16.
Carlos Cordero (M.M. Composition '18) sets St. Teresa of Avila's prayer "Nada Te Turbe" to music for mixed choir.
Hometown "sheroe" alumna Caroline Docwra (M.A. Arts Leadership '17) helps Houston's artists realize their dreams.
Alfred Uhry's Tony Award-winning play opens at UH on February 16.
KGMCA visual artists stole the spotlight in Free Press Houston's end-of-year review.
Kenny Broberg will perform Friday, February 2 at Moores Opera House.
University of Houston Graphic Alumni Partnership pays it forward to tomorrow's designers.
From the newly-minted to the well-seasoned — the International Piano Festival brings some of the world's best artists to the Moores Opera House.
Arts+Culture Texas spotlights the KGMCA graduate playwright.
Celebrate the 20th anniversary of Stella's "Euphonia" at the Moores Opera House on February 9.
Theatre student Muhammad Khaerisman talks about his desire to create art that enables people to talk to one another.
Houston Chronicle visits the conceptual sculptor's solo exhibition at Blaffer Art Museum.
Moores School of Music partners with the Houston Youth Symphony to offer a hands-on internship to music education students.
The Buzz Magazines' Mackenzie Ward visits Sergio Prego's exhibition at Blaffer Art Museum.
The art of stage combat, explained by the School of Theatre & Dance's resident combat choreographers.
Three UH artists make their mark on the city.
Houston Chronicle highlights University of Houston students, alumni and productions.
2017 Stories
Among Houston Chronicle's 2017 highlights are Garreth Broesche's 'Bout a Stranger' and Toby Kamps' new role at Blaffer.
The New York Times reviews Moores School of Music professor Howard Pollack's biography of the temperamental but beloved lyricist.
Alton DuLaney (M.F.A. '18) has big plans for the tiny town of Splendora, Texas.
The National Opera Association awards UH for "The Inspector" and "Romeo and Juliet."
The John M. O'Quinn Foundation gifts painting by Texas artist Dorothy Hood to UH in honor of KGMCA.
The Moores School of Music's new Jack-of-all-trades talks teaching philosophy, Houston's performing arts scene and the January operas.
Jeffrey Sposato partners with Mendelssohn's conservatory to bring 200-year-old music to life.
Gabriel Martinez collects broken glass from the streets of Houston and makes it much harder to overlook.
School of Art's Sibylle Hagmann reflects on the resilience of her students in the aftermath of Hurricane Harvey.
"Encounter," a collaborative art show by UH graphic design and creative writing students with Buffalo Bayou Partnership, is on display at the historic Sunset Coffee Building.
The solo exhibition by UH artist Gabriel Martinez is on view through January, 27.
Record $154M raised in 2017, including the $20M naming gift for the Kathrine G. McGovern College of the Arts.
A practicum opened the door for Briana Gonzalez (M.A. Arts Leadership '17).
Q&A with Will Inman (B.F.A. Playwriting '18) about his original dark comedy "Winners."
Study International spotlights the Moores School of Music.
MSM alumnus Mark Buller (D.M.A. '15) tapped for capstone "Veterans Songbook" composition.
KGMCA pays homage to historic Women's Conference through multi-disciplinary art festival in the Wilhelmina Grove.
"Luchadora!" playwright talks to Houston Matters about how studying with Edward Albee at UH shaped his writing career.
A new exchange program allows UH students to study at prestigious conservatory in Leipzig, Germany.
Houston Chronicle is blown away by UH's "Topdog/Underdog" production.
Houston Matters talks to MSM's Blake Wilkins about the new music series Fridays at Moores.
School of Theatre & Dance's production of Suzan-Lori Parks' darkly comic tragedy wins over Houston Press.
Alvaro Saar Rios (B.A. Creative Writing '01) talks about his creative process and how Texas continues to inspire his work.
Sharman Plesner, a former student of Fredell Lack, tells Houston Matters how her upcoming recital honors her late mentor.
Jinyong Choi (M.F.A. Graphic Design '19) and Derek Witucki (M.F.A. Graphic Design '19) present at Graduate Research and Scholarship Projects Day.
Daniel Cardoza (B.F.A. Graphic Design '16) wins AIGA's Command X competition.
The Alley Theatre jumped on the search for a new location for Rajiv Joseph's "Describe the Night," landing at the UH School of Theatre & Dance.
The statue, created by UH alumni artist group The Art Guys, is meant to unsettle and engage passersby.
The 2017-18 opera season kicks off with "The Love for Three Oranges."
Not one, but two UH School of Theatre & Dance alumni made the cut!
Rebecca Ayres (M.A. Arts Leadership '18) brings her expertise to the historic theatre.
Kristen Turner (M.A. Arts Leadership '18) is applying marketing skills to her true passion — classical music.
UH remembers Lawrence Argent, creator of "Your Move" sculpture.
Graphic design students spend senior trip in the "City that Never Sleeps."
"We are quite lucky as a community that we get to present and see such a show," says Assistant Director Sophia Watt.
Alumnus Clint Allen (M.F.A. Theatre '12) awarded for 'Best Lighting' and staffer Margaret Crowley for 'Best Costumes.'
Q&A with Blaffer's new director and chief curator.
Dramaturg Elizabeth Keel (M.F.A. '18) interviews Alan Brincks (M.F.A. '18) and Madison Hart (M.F.A. '18) about the witty battle of the sexes.
Enjoy a stroll through campus the first Friday of each month.
Catastrophic Theatre's 2017-18 season opens with "Evening at the Talk House," co-directed by School of Theatre & Dance Director Rob Shimko.
City Book talks to Associate Professor Rob Smith about the new music series and making chamber music cool.
Alley Board Members and VIPs enjoy world premiere of "Describe the Night" at the School of Theatre & Dance.
Tyler Kay (M.A. Arts Leadership '18) broadened her career as an artist by taking her work to another part of the world.
School of Theatre & Dance hosts "Describe the Night" through October 15.
Free Press Houston talks to one of the founders of the artist and activist duo The Yes Men.
At the Mitchell Center's 2017 Artist Lecture, Andy Bichlbaum and Mike Bonanno will speak about employing humor as a form of activism.
The Moores School of Music kicks off the Fredell Lack Legacy Violin Series on September 17 with a recital by Maurice Sklar.
The University of Houston professor inspired countless students during her 50-year tenure at the Moores School of Music.
The Yes Men want to do the right things for the world. Always believably, and with a smile. But never with permission.
Kinzelman Art Consulting organized the exhibition featuring Amanda Schilling (MFA '19), Dylan Conner (MFA '19) and three School of Art alumni.
Tyler Kay (MAAL '18) led community murals on the island of Skopelos.
MA in Arts Leadership welcomes 13 new students this fall.
Katy Martin-Beal (MA Art History '17) expands upon thesis at world-famous museum.
Glasstire looks forward to the 2017 Artist Lecture with satirical duo The Yes Men.
'Pipedreams' highlights three works by David Ashley White.
US-French collaboration challenges students to create site-specific work in Marfa, Texas.
UH-produced festival runs at Miller Outdoor Theatre from July 28 through August 6.
The Bard's influence can be seen in today's most popular TV shows — from House of Cards to Game of Thrones.
Abinadi Meza, director of Interdisciplinary Initiatives at UH, explores the spatial complexities of the US/Mexico border.
Dylan Paul (MFA Acting '12) joins former mentor Jack Young in this harrowing production.
UH theatre alumni take the stage in this year's intoxicating romantic comedy.
Join HSF at Phoenicia Specialty Foods on Saturday, July 22 for a morning of arts and crafts.
Students intern, teach at Alley Theatre Play Makers camp.
The exhibition shines a light on Houston's contemporary art scene – and spotlights several Cougar alumni and faculty.
Houston Chronicle describes show at Blaffer Art Museum as a "spare but elegant fever dream."
Jack Young, star of 'Richard III,' spends months preparing for the rigorous role.
UH students win two SEGD awards for outstanding collaborative exhibitions.
The Blaffer Art Museum and Mitchell Center each earned funding for special projects.
James Rodriguez (DMA Vocal Performance '15) will head the vocal pedagogy program at Texas Christian University.
"Twelfth Night," "Richard III" come to Miller Outdoor Theatre this summer.
After watching the U.S. try to solve problems of the developing world, CounterCurrent artists have decided to "develop the First World" for a change.
Our guest conductor brings a decidedly everyman vibe to the conductor's podium.
Arts+Culture Texas delves into the geopolitical histories at play in the exhibition.
Blaffer welcomes Toby Kamps, curator of modern and contemporary art at The Menil Collection, to campus.
Kirsten Chambers (MM Vocal Performance '03) shines in "Angels in America."
Kenny Broberg (BM Piano '16) is first Cougar to place at the "Olympics of classical music."
Opening celebration on June 10 pays tribute to visionary composer Daniel Catán.
Madeleine Sanchez (BFA Graphic Design '17) and Victoria Peña (BFA Graphic Design '17) accepted into DeProgram.
Yan Shen to perform on piano during the grand opening and closing night.
The exhibition at Blaffer Art Museum includes gallery talks and tours aiming to connect with Houston's Vietnamese community.
A missionary explores grief and faith in Caitlin Turnage's (BFA Playwriting '16) "The Holes in Human Flesh."
The artist collective merges conceptual art with popular media.
For Arts+Culture Texas' Nancy Wonzy, TexFest-ing is an Olympic sport.
Dean Andrew Davis inspires graduating Coogs to use the life-changing power of the arts to impact the world around them.
Families made collaged "Nature Papers" with Blaffer Art Museum.
Alton DuLaney is turning the controversy of the flag into art.
Youssef and Gnarr hold a roundtable discussion on Tuesday at UH.
Bassem Youssef visits Houston to discuss the power of the joke.
Expect to be engaged, enraptured and invigorated when classical music's rising stars perform major classical and contemporary works.
Comedians Bassem Youssef and Jón Gnarr discuss satire on a global stage.
Ghana Think Tank's Mobile Mosque rolled through Houston for CounterCurrent17.
Pianist Kenny Broberg (BM '16) provided the "indisputable high point" of the evening.
Dean Andrew Davis is committed to developing the college to its fullest potential.
AURA Contemporary Ensemble partners with UH's Hispanic Studies department to present "In Search Of" on April 24.
Houston Matters remembers writer and UH alumnus Donald Barthelme.
CultureMap Houston digs deep into CounterCurrent17.
Dynamic art programming swarms Houston this week.
Colorful lights lit up the 2017 Blaffer Art Museum Gala honoring Shirley Rose.
UH showcases the Public Art Collection on April 22.
CounterCurrent17 promises to lead participants into some provocative territory.
Arts+Culture Texas considers the spectrum of work on view at Blaffer Art Museum.
The MFA Thesis Exhibition is on view at Blaffer Art Museum through April 22.
School of Art professor and alumna install "The Miraculous: Houston" as part of CounterCurrent17.
"Romeo & Juliet" premieres tonight at the Moores Opera House.
The Moores School of Music and Houston Ballet Academy present a unique collaboration on April 13.
Karen Farber shares female leadership advice with Houstonia Magazine.
OutSmart takes a closer look at CounterCurrent17 programming.
CounterCurrent17 makes the list of best upcoming events.
Kristin Lewis Foundation awards Naomi Brigell (MM Vocal Performance '17) vocal training in Vienna.
Students, faculty, staff and members of the community will soon have a unique look at a campus feature that won UH a title as one of the most beautiful campuses in the country.
Kenny Broberg (BM Piano '16) will represent U.S. at the 2017 Van Cliburn Competition.
Shunté Lofton (BFA Theatre '15) talks about the power of scholarships and dreaming big.
Free Press Houston compiles a comprehensive guide to the festival's can't-miss events.
Arts+Culture Texas talks to the award winning choreographer and dancer.
CounterCurrent17 artists reveal stories throughout Houston.
Donald Barthelme's postmodern adaptation of the fairytale premieres at CounterCurrent17.
Q&A with the chair of the piano program at the UH Kathrine G. McGovern College of the Arts.
Installation meets the performing arts in the fourth annual festival.
The museum serves as an arts conduit in the UH community.
Kathrine G. McGovern College of the Arts students contribute to Houston's creative economy.
Registration is now open for Moores School of Music band and choir camps.
Jonathan Kirkland (Master of Music '12) talks hard work, singing success with The Daily Cougar.
UH AURA Contemporary Ensemble partners with Psophonia Dance Company for an interdisciplinary performance.
An immersive performance chronicles Woody Guthrie's life and works.
Hyperallergic finds power in the quiet resistance of Blake Rayne's "Cabin of the Accused" at Blaffer Art Museum.
Females play prominent male roles in college adaptation.
Olivia Howell-Wilson (MAAL '16) promotes STEM at the Children's Museum of Houston.
Abbey Simon, super-virtuoso and founder of the International Piano Festival, makes a triumphant comeback.
Houston Chronicle speaks with Mitchell Center for the Arts Director Karen Farber about festival's diversity.
Maryam Athari (Master of Art History '17) gained a unique behind-the-scenes perspective of the esteemed institution.
CASE and PRH aim to better integrate the arts into the Houston community.
"UH Goes to the MATCH" debuts original work created by School of Theatre & Dance undergraduates.
Four UH School of Art students crafted award-winning designs for Globalmurmurs.
CotA graduate students explored the town's landscape and history.
Dr. Betsy Cook Weber, director of choral studies, leads UH choir to two high-profile performances.
CotA professors present groundbreaking work that showcases talent from the University and beyond.
Director of the Center for Art and Social Engagement Sixto Wagan speaks up about casting diversity.
The College will be renamed in honor of Kathrine G. McGovern.
School of Art students installed environmental designs at the Jack J. Valenti School of Communication.
Nancy Dunnahoe (MAAL '17) catalogs artifacts from the city's early punk scene with Wild Dog Archives.
Jonathan Kirkland (Master of Music '12) takes the stage in Chicago as George Washington.
2016 Stories
The Moores Opera Center presents "The Inspector" and "The Secret Marriage."
Rex Koontz, director of UH's School of Art, is expanding the museum's Latin American art archive.
Artist and lifestyle expert Alton DuLaney (MFA '18) is a creative jack-of-all-trades.
The festival will feature world famous pianists Lucas Debargue, Danny Driver, Ann Schein and Abbey Simon.
Kathrine Zeren (MAAL '17) shares her vision for sustainable fashion and socially conscious design.
Texas Educational Theatre Association awarded Jackie deMontmollin for her contributions to theatre education.
Dr. Judith Steinhoff explores the representation and performance of grief in Italian Gothic painting.
Nicole Zimmerer (BFA '17) discusses the family dynamics that inspired her darkly comedic play "Thicker Than Honey."
UH celebrates its sixth consecutive win with the imaginative production of "Anna Karenina" directed by Buck Ross.
Dr. Sandra Zalman was recognized for her book that investigates the reception and impact of Surrealism in the U.S.
For the 2016 Houston Urban Experience Mural Fest, Tyler Kay (MAAL '18) painted from daybreak to dusk.
The community remembered the esteemed playwright on November 7.
Dr. Rex Koontz discusses Houston's evolution into "a premier center for contemporary Latin American art."
Former Houston Arts Alliance Grants Director has joined College of Liberal Arts & Social Sciences to launch new degree program.
An international partnership will send UH and French graduate students in search of inspiration to Marfa, Texas.
"Mariachi music is very spontaneous; it's very on the spot. There's no time to think. Everything is in the moment."
Claudia Schmuckli will take on the role of Curator-in-Charge of Contemporary Art and Programming.
The Houston Shakespeare Festival presents free productions of "Much Ado About Nothing," "Henry V" at Miller Outdoor Theatre.
Moores Opera Center offers Houstonians a first look at new works.
Festival becomes first theater event to provide "pop-up Shakespeare" for patrons.
CotA warmly welcomes Project Row House founder and Houston artist to the School of Art.
Researchers also study the creative process of dancers, musicians and visual artists.
International market, eatery introduces Bard Boxes for convenient carry along picnics.
Houston Public Library and Brazos Bookstore host events dedicated to the Bard.
Blaffer Art Museum encourages young campers to explore their creativity with the annual Summer Arts Workshop.
Provocative political artist to share insights on campus; reservations begin July 6.
The festival showcases emerging and professional talent from around the globe.