Handheld Public Address System (PA)
This unit is a lightweight, battery powered, sound system that provides a heavy duty sound. It is generally used to give directions or instructions to crowds of people. It weighs approximately five pounds.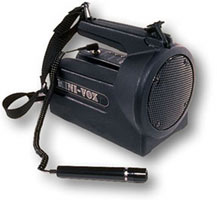 To rent or place on reserve for classroom use, submit the TSS Distribution Equipment Request Form.
Contact Us
Call Us:
713-743-1155
Fax Us:
713-743-1410
Email Us:
mdist@uh.edu
Mail Code:
TSS 2002