Franco Martinez Academic Advisor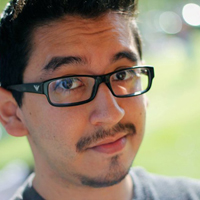 Contact

Phone: 713.743.8322
Email: fsmartinez@uh.edu
Make an advising appointment

Franco Martinez graduated from the Honors College in 2010 with a Bachelors of Science in Interdisciplinary Studies.  He also graduated with a Masters (M.Ed.) in Higher Education Administration from the University of Houston in 2013.

He serves as an Academic Advisor for the Honors Minors and coordinates the Honors College Mentorship Program, a first-year retention initiative for incoming students.  Recently, his passion for student success, and the fact that he is a former Terry Scholar himself, led to his appointment as the Terry Foundation Scholarship Coordinator, a position that aids in the recruitment of new Terry Scholars and assists all current scholars during their tenure at the University of Houston.