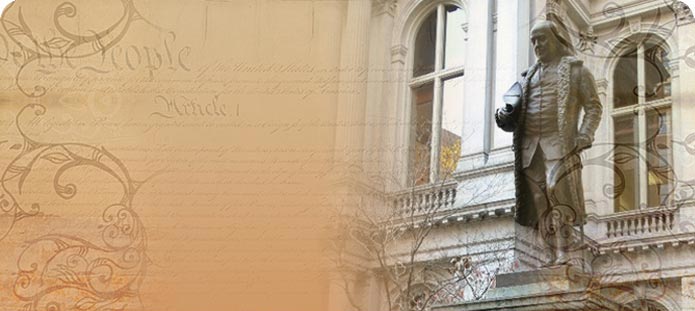 Constitution Day Events and Exhibits
Events

Sept. 18, 2013 at 12pm, RSVP Required

Representative Armando Walle Leadership through Community Involvement

 
Catalyst is a leadership luncheon series that creates a unique opportunity for UH students to connect with University and community leaders. These luncheons provide a forum like atmosphere that allow influential individuals of their fields to discuss their paths to success, provide leadership advice and share their stories.
 
Texas Representative Armando Walle will be speaking in the UC Bayou City room on September 18, 2013 at Noon. The first in his family to pursue a higher education, Armando is a proud graduate of the University of Houston, having received a Bachelor of Science in Political Science. He is currently pursuing a law degree at the University of Houston Law Center. Representative Walle was heavily involved during his undergrad career, and has continued his acts of service and involvement in the community on into his political occupation and his everyday life.

 
Visit the Catalyst website for a detailed list of speakers and additional information on the series. Space is limited! Please RSVP by emailing your name, special dietary needs and the day of the luncheons you would like to attend to catalyst@uh.edu.

Sept. 19, 2013

The Daily Cougar Essay Contest

The Daily Cougar is hosting an essay contest: Pick any constitutional amendment, and in 400 words or less, tell us what it means to you and how it made the United States a better place.
Essays will be judged by The Daily Cougar Editorial Board. The winning essay will be published in The Daily Cougar in print and online Thursday, September 26th. The author also will win a prize, a selection of patriotic films and a $50 bookstore gift card, courtesy of the Center for Student Involvement!
Submit entries to opinion@thedailycougar.com, by 12 p.m. September 19th to be eligible.
LIBRARY EXHIBITS
Sept. 16-20, 2013
"Celebrating the U.S. Constitution," an M.D. Anderson Library exhibit featuring ...
 
Facsimiles of the Declaration of Independence, Constitution and Bill of Rights
 
Original documents of George Washington and George Pinkney, one of the most influential architects of the Constitution
 
Printed copies of the Federalist Papers, written by Alexander Hamilton, James Madison and John Jay to promote the then-proposed Constitution
 
Printed copies of the Federalist Papers, written by Alexander Hamilton, James Madison and John Jay to promote the then-proposed Constitution
 
A timeline illustrating the events and people that led to the drafting of the Constitution
 
"Know Your Constitution?" quizzes to test your knowledge