Dr. Linda Davis, Director
713.743.3688 / ldavis2@uh.edu

Dr. Davis is Director of Educational Technology for the College of Liberal Arts and Social Sciences. She received her bachelor's and master's degrees from Governors State University. Her doctorate in Instructional Technology and Distance Education is from Nova Southeastern University. Prior to joining the Dean's office, she served as Director of Staff Development and Instructional Technology Facilitator for Kirby School District in Illinois and taught online courses for University of Northern Iowa.
Fang Fang, Instructional Designer
713.743.3685 / ffang@uh.edu
Ms. Fang Fang received her Master of Science degree from Indiana University in 2005. Before joining the University of Houston, she worked for Indiana University 2005 – 2007 and Kenyon College 2007 – 2011 with concentrations on web-based learning environment design, graphic and multimedia support, course management systems applications, podcasting, and new pedagogical tools research.
Adrienne Smith, Instructional Designer
713.743.4330 / alsmith11@uh.edu
Adrienne Smith is an Instructional Designer with a progressive history in planning and implementing robust curriculums and training programs to promote the knowledge and professional expertise of CLASS faculty. Her interests lie in delivering courses utilizing educational technology in face-to-face, hybrid, and online courses. Adrienne received a Masters degree in Instructional Design and Technology from the University of Houston – Clear Lake and plans to enroll in an Instructional Design doctoral program this fall.
Taylor Fayle, Web Developer
713.743.4347 / tmfayle@uh.edu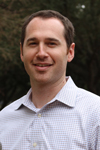 Taylor's interests lie in creating and facilitating the use of web applications for enhanced pedagogy in higher education, especially by fostering more human connections in enhanced, hybrid and online courses.
Taylor has a BA in Philosophy and Theology from the University of St. Thomas, Houston, as well as an MA in Philosophy from The Catholic University of America, where he is writing a dissertation on Hegel as a theorist of modern secularism.
---
CLASS IDT Graduate Technology Assistants
| | |
| --- | --- |
| Nikhilesh Nilangekar | Sai Charan Pathyam |
| Nikhilesh's interest lies in application and user interface development. With an appeal for programming and experience as a web developer at Cognizant Technology Solutions, he enjoys implimenting front end design using CSS, jQuery and other web technologies. | Sai is pursuing a masters degree in Information Security. His major interest is in field of security where, with additional interests in developing mobile and web applications. |
| | |
| --- | --- |
| Tharun Ramagoni | Kalyan Yelamanchili |
| Tharun holds a BA in computer Science from Kakatiya University and is working on a masters in the same field. He is interested in web development and enjoy's learning from the people he meets. | Kalyan is passionate about web development and latest technologies. He has recieved his Bachelors degree in Computer Science from Jawahar Lal Nehru Technological University-HYD, is currently pursuing his Masters degree in computer science at UH. |