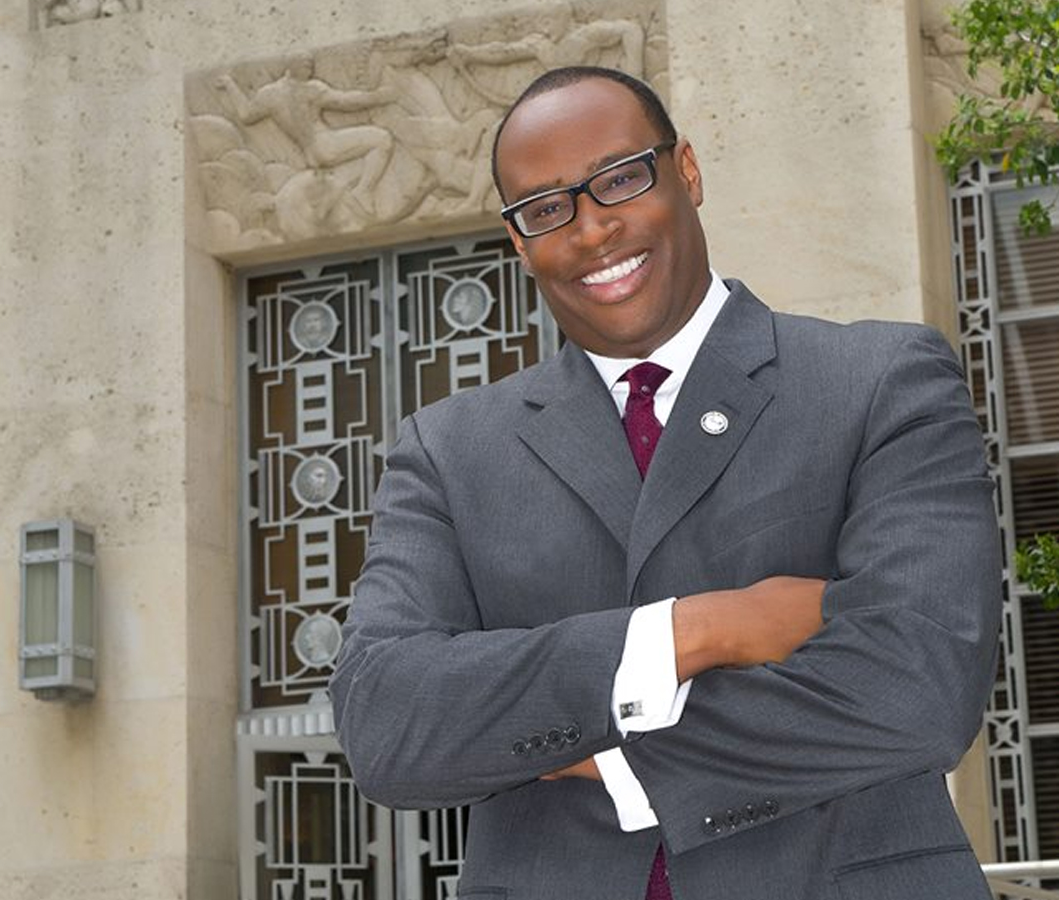 Photo credit: City of Houston
On Monday, March 12, Houston Council Member Larry V. Green, a graduate of the College of Liberal Arts and Social Sciences who earned a BA in Political Science, was laid to rest.
"I was saddened to hear the news about the loss of a man I call 'my brother.' Larry and I served together in the Alpha Phi Alpha Fraternity. He was a great man and a kind friend who will be greatly missed," says Dr. Antonio D. Tillis, dean of the College of Liberal Arts and Social Sciences and M. D. Anderson Professor in Hispanic Studies at the University of Houston.
Green served as a council member since January 2012 for the newly formed District K. He represented areas of Houston from the edge of the Texas Medical Center to the portion of Houston within Fort Bend County. The District also includes the Reliant/ Astrodome Complex, two management districts, and two school districts—Houston ISD and Fort Bend ISD.
Engaged in the private practice of law for 21 years, Council Member Green has been responsible for all matters relative to general practice.
Council Member Green earned a Doctorate of Jurisprudence from the Thurgood Marshall School of Law at Texas Southern University and was affiliated with various organizations including being a member of the Greater Houston Partnership and serving on the boards of trustees of Brentwood Baptist Church and the Texas Black Expo.