One of the top priorities of the College of Liberal Arts and Social Sciences is to increase the number of students awarded doctoral degrees. The dissertation completion fellowships were established to reward excellence, persistence and hard work by doctoral students and to provide them with financial support so they can spend their last semester or two concentrating on the completion work necessary to finish their dissertations.
Funding for the program comes out of a Houston Endowment 2011 grant of $5 million to support doctoral education at the University of Houston. A portion of those funds was designated for CLASS to support the dissertation completion fellowships.
The new fellows are:
Alexandria Castillo, History-Latin American History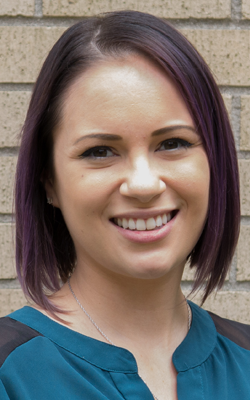 Dissertation: "Constructing Race: The Catholic Church and the Evolution of Racial Categories in Colonial Mexico, 1521-1700"
Castillo's dissertation examines the role of the Catholic Church in defining racial categories and construction of the social order during and after the Spanish conquest of Mexico, then New Spain.
"High level church officials debated theories about religious identity while local priests exercised considerable influence in the everyday lives of their diverse parishioners," she says. "I argue that the church's role in this evolutionary process cannot be underestimated, especially during the early stages of American colonization."
The dissertation is organized into two parts: the first part will establish the historical context and theoretical premises for the second part, which outlines the Church's impact on the creation of racial hierarchies in New Spain.
Sarah Fish, English Literature—Rhetoric and Composition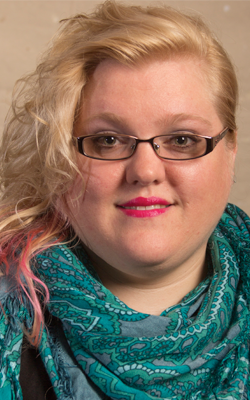 Dissertation: "Threat, Anxiety, and American Education: Reforming 20th Century K-12 Curriculum in Moments of National Crisis
Fish is examining how threats to national safety and economics affected the rhetoric of federal education curriculum documents.
"My dissertation project reconsiders 20th century, K-12 federal education curriculum reform history for the way policies and reports engage with ideas of national security, threat, and anxiety," she says.
Ultimately, Fish argues that adding elements of national security and anxiety into education discourse affects how students, educators, and the larger public define education.
Dana Kroos, English and Creative Writing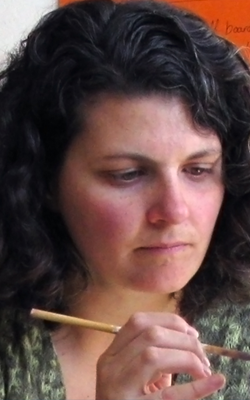 Creative Dissertation: "The Dandelion Garden" (a novel)
"The Dandelion Garden" is a novel that centers on three generations of a family who have each built their own systems of belief to explain and justify tragedy. Through the generations, the family has dispersed across Canada and the U.S., but the present time of the novel finds them reunited in Newfoundland where they must work together to salvage the family home.
"I began conducting research for this project in 2012 when I lived for nine months in St. John's, Newfoundland," says Kroos.
Through the novel, Kroos will explore the power that storytelling holds for individuals and communities.
Nathan Parker, Health and Human Performance—Kinesiology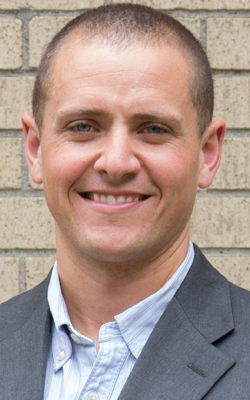 Dissertation: "Preoperative Exercise for Patients with Pancreatic Cancer: Influences and Outcomes"
According to Parker, preoperative exercise and fitness show great promise in improving treatment outcomes among patients with cancer. However, no studies to date have examined formal, preoperative exercise programs among patients with pancreatic cancer, one of the leading causes of cancer-related death in the United States.
"This project will advance scientific understanding regarding the feasibility and utility of preoperative exercise for patients undergoing therapy prior to surgery for pancreatic cancer," says Parker.
Parker is evaluating socio-ecological influences and clinical and quality of life outcomes related to exercise among patients participating in a walking and strengthening program while undergoing preoperative chemotherapy and chemoradiation. He believes this information will help determine the importance of prioritizing activity during treatment phases or grading exercise prescriptions to adapt to changing functional capabilities.
Sarah Piña, Hispanic Studies—Hispanic Literature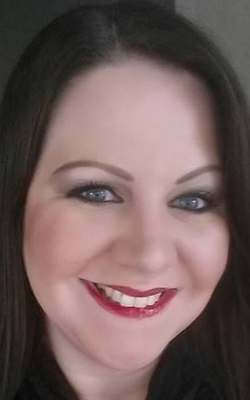 Dissertation: "The Atlantis Effect: Aquatic Invocations and the Re(Claiming) of Women's Space through the Works of Lydia Cabrera, Gloria Anzaldúa, and tatiana de la tierra"
Piña's research examines three U.S. Latina or Chicana lesbian writers who, over the course of 100+ years, consistently invoked water, water imagery, deities or goddesses associated with water, as well as many spiritual and mythological creatures of water in their work.
She says, "A textual analysis coupled with archival research has revealed an overlying spiritual connection with water and all associated with it, part of something I deem: the Atlantis Effect."
Piña believes her dissertation is a crucial contribution to studies of gender, female spirituality, queerness, and U.S. Latina and Chicana literature.
Margarita Ramirez, Political Science—Comparative Politics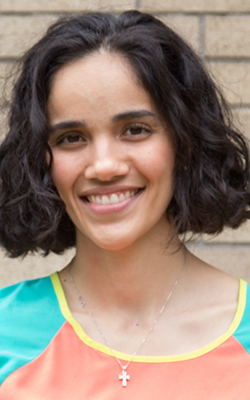 Dissertation: "The Politics of Legislative Speeches in the Americas"
For decades, Ramirez says scholars have been analyzing how electoral incentives shape the behavior of parties and legislators. More recently, scholars have been expanding this literature to examine who is more likely to deliver a legislative speech, what is the content of these speeches, and what are the parliamentary rules structuring the use of congressional speeches.
"My dissertation contributes to this emerging literature," says Ramirez. "My primary research goal is to address the more narrowly focused puzzle of how electoral incentives influence the types of legislators who deliver non-lawmaking speeches in congress."
Henk Rossouw, English and Creative Writing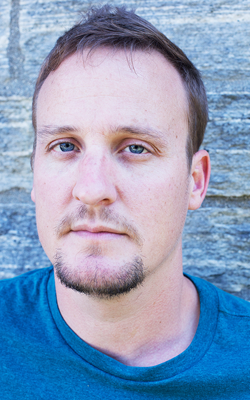 Creative Dissertation: "Camissa" (book-length long poem)
"Camissa" is the title of Rossouw's 100-page poem that, combined with additional text of argued poetics, will be his dissertation. The title, "Camissa," stems from the pre-colonial toponym for the springs and streambeds underneath the South African city, Cape Town.
"I am white, South African, and male," says Rossouw. "The poem triangulates my position – race class, gender – on a figurative map of the city."
A second section of the poem centers around Rossouw's imagining of Lena Van de Caab, an escaped slave who joins a resistance force that nearly topples the colonial order by setting the city on fire. His archival research reveals that Lena van de Caab's escape from the VOC Lodge in 1725 was unprecedented in her lifetime. Subsequently, 14 slaves followed her example of marronage.
In a series of montage sections, he follows Van de Caab's footsteps - in search of the former shorelines that are now buried deep below the city. This portion of the poem examines resistance through escape.
Josefina Sanchez-Moneny, Hispanic Studies—Spanish Literature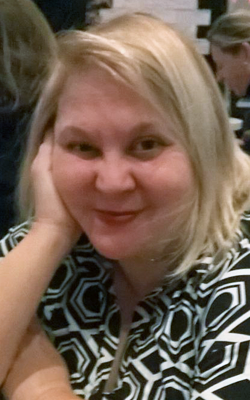 Dissertation: "El itinerario del monstruo: La mujer como sujeto periferico en el siglo XIX" (Monster itinerary: Women as peripheral subject in the nineteenth century)
During the 19th century, Sanchez-Moneny says that women writers began to project their anxieties and fears through new literary traditions. Some of those fears took the shape of monsters, which were allegories of the plights these females encountered in society.
She adds that this trend included female writers throughout the Hispanic world. These writers also utilized images of monstrosity as allegories to the plight of women who were marginalized by society at the time.
"I will analyze these figures of monstrosity chronologically throughout the 19th century, from the early days of Romanticism until the decadent fin-de-siécle. Using Mary Shelley's Frankenstein as a point of departure, I will chart an itinerary that traces how female authors from the Hispanic world incorporated monstrosity into their works," says Sanchez-Moneny.
Zachary Turpin, English Literature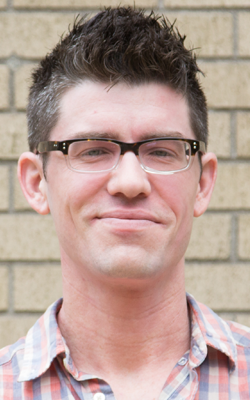 Dissertation: This Timid Life of Evidence: Proof and Power in American Thought
Turpin's dissertation will explore how the common understanding of what it means to be "American" has shifted over and over again due, in part, to the cultural tensions that arise between differing ways of knowing.
"In part, these tensions have always sprung from what, exactly, in American culture qualifies as evidence," says Turpin.
He adds that he will also be tackling the political concern of who count as knowers and who determines the economy of knowledge in an America founded on disparate ways of knowing.
The book-length project is embedded within the work of five major American writers – Jonathan Edwards, Ralph Waldo Emerson, Walt Whitman, Herman Melville and Emily Dickinson. Their writings are used to trace the effects of theories of knowledge on works of literature as well as modes of social, political and spiritual thought.
-Monica Byars