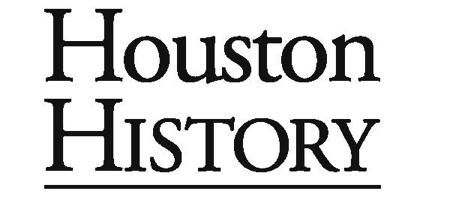 Nov. 19 release of Asian Americans edition of Houston History magazine
Fall 2015 issue focuses on Houston's Asian American communities' "kaleidoscope of cultures"
Houston History magazine and the Heritage Society at Sam Houston Park have partnered to produce the Fall 2015 issue of the magazine and an exhibition at the Heritage Society's museum gallery focusing on Asian Americans and their many contributions to the City of Houston and its culture.
Magazine articles include an overview of Asian immigration to the city; stories of Houstonians who trace their ancestry to China, Japan, Korea, Vietnam, the Philippines, and South Asia; and analysis of the influence of community institutions, including the Texas Guandi Temple, the Mahatma Gandhi District, Voices Breaking Boundaries, Asia Society, and the North America Taiwanese Women's Association.
The gallery exhibition further illustrates the historical significance of the articles with artifacts, documents and photos that give greater context to the magazine reporting. The exhibition debuted in October and will be up through mid-January.
The magazine will be distributed electronically on November 19th. Events at The Heritage Society's headquarters, 1100 Bagby in downtown Houston, to celebrate the magazine edition and exhibition include a magazine launch party from 5:30 – 8 p.m. on Thursday, November 19.
A celebration of the exhibit's opening and closing, Nov. 19 launch party for the magazine, lectures, family day activities, and more.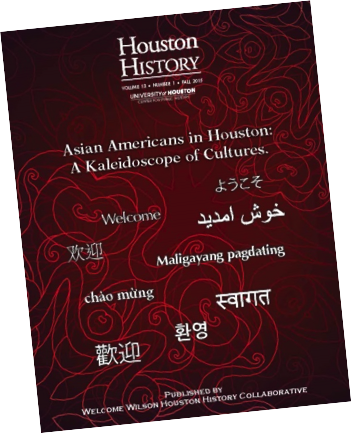 For information on the magazine, please contact Debbie Harwell, Managing Editor of Houston History, at dzharwell@uh.edu or 713-743-3123; to subscribe visit www.houstonhistorymagazine.org.
For information on the exhibit, please contact Ginger Berni, Collections Manager at the Heritage Society, at gberni@heritagesociety.org or call 713-655-1912.