Richard Murray Scholarships honor academic, community service excellence
Hobby Center for Public Policy grants awards to three students who mirror namesake's passion
A social worker, a lawyer, and a public official – three undergraduates majoring in political science are closer to achieving their career goals after being awarded the 2015 Richard Murray Endowed Scholarship.
Bestowed by the Hobby Center for Public Policy, the honor gives each student $1,250 to continue their studies. It is awarded each year to outstanding political science undergraduate students who demonstrate a passion for politics and policy, a strong academic foundation, and a commitment to public service.
Political Science Professor Richard Murray has been teaching and conducting research at the University of Houston for nearly five decades. The scholarship was established in 2008 to honor him.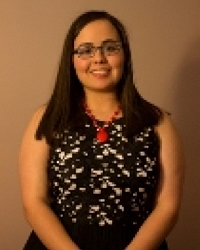 "This scholarship has allowed me to be one step closer to my goal and has inspired me to give back to the community," said Andrea Elizondo, a senior double majoring in liberal studies and political science.
She spent one semester as an intern in the office of "Houston Crackdown," part of the Mayor's Office of Public Safety and Homeland Security. After graduation, she plans enter the UH Graduate College of Social Work.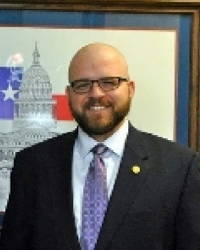 "I feel honored to be among the few who have received this scholarship," said Seth Howard, a senior political science major. "To be recognized like this is truly humbling." Howard interned in the office of Congressman Ted Poe, through the Hobby Center for Public Policy, and has a long-term goal of running for public office
Patrick Sears, a junior double majoring in philosophy and political science, is just as ambitious. He has aspirations for law school.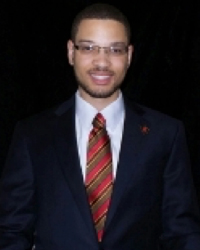 "This scholarship has lightened my financial burden, which allows me to focus on the most important aspect of school—learning," he said.
Richard Murray began his UH teaching career in 1966 and is now the Bob Lanier Chair of Urban Policy in the Department of Political Science. In 1981, he and a group of faculty founded the Center for Public Policy. He served as its director from 1996 – 2006. Murray created the center's polling operations and created its Houston Government Internship Program. He also is the foremost authority on Houston and Texas politics.
- By Marisa Ramirez