CLASS welcomes new clinical and instructional faculty members
Instructional and clinical faculty members enliven teaching and research and enrich the academic environment within the College of Liberal Arts and Social Sciences. This year the college welcomes five outstanding and accomplished individuals to its non-tenure track faculty ranks.
Department of Comparative Cultural Studies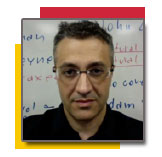 Luca Oliva, Instructional Assistant Professor
Luca Oliva has served as a member of CLASS's adjunct faculty since 2012. He specializes in philosophy of mathematics and ethical theories. Before working at UH, Dr. Oliva was an adjunct professor in the philosophy departments at University of St. Thomas in Houston, Salem State University, Boston College, and the University of Milan. He earned his Ph.D. from the State University of Milan in 2006 and completed a postdoctoral DAAD at the University of Freiburg in 2007. His book, La Materia e Le Sue Forme (The Matter and Its Forms) is forthcoming this year.
Department of Health and Human Performance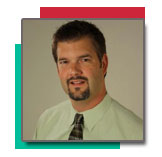 Kevin Haubrick, Clinical Assistant Professor
Currently, Kevin Haubrick is pursuing his Ph.D. in Nutrition and Food Systems from the University of Southern Mississippi. He earned his M.S. in Nutrition with an emphasis in Advanced Clinical Nutrition from the University of the Incarnate Word in San Antonio, Texas in 2001. Since 2003, Haubrick served as Director, Food and Nutrition Services as well as as Program Director, Dietetic Internship for the Baptist Medical Center in San Antonio. In addition, he has been an adjunct faculty member in the University of Southern Mississippi's Department of Nutrition and Food Services and the University of the Incarnate Word's Department of Nutrition.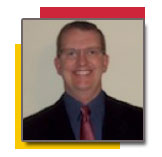 David Walsh, Clinical Instructor
David Walsh has 15 years of sports industry experience as a practitioner, most notably with the San Antonio Spurs. He earned his M.S. in sports administration at Georgia State University in 2000 and his Ph.D. in sports management in August 2014 from the University of Texas. His research interest is sports for development, and he has two focal applications for this aim. First, he examines how sport is used as a resource to overcome difficult life transitions into adulthood, and second, how sport business organizations may grow and develop, seeking strategic uses of sport programs and its delivery.
Department of Modern and Classical Languages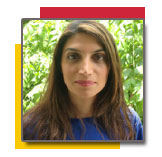 Nelly Noury, Instructional Assistant Professor
Nelly Noury initially joined CLASS last year as an Instructional Assistant Professor of French. A native of Paris, she earned her Ph.D. in French Studies at Rice University in 2013. She completed an M.A. in English in 2002 at Sorbonne University's School of Foreign Languages, Literature and Civilizations in Paris. She also earned her B.S (''Maîtrise'') in British civilization at Paris-Sorbonne University in 2001. Her research focus is on twenty-first century Francophone postcolonial studies with a special interest in the Maghreb.
Moores School of Music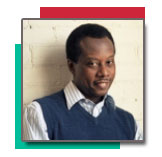 Raymond Harvey, Music Director and Clinical Instructional Professor
Raymond Harvey will serve as music director for the Moores Opera Center. He comes to the UH faculty from the Kalamazoo (Mich.) Symphony Orchestra, where he has served as music director for 15 seasons. In April, the KSO board renewed his contract to lead the symphony for four more seasons. Dr. Harvey also has held the top post at the Springfield Symphony in Massachusetts, the Fresno Philharmonic in California, and the El Paso Opera in Texas. Dr. Harvey holds bachelor and master degrees from the Oberlin Conservatory of Music and a Doctor of Musical Arts degree from the Yale School of Music.