40th anniversary production of Houston Shakespeare Festival August 1 – 10
The Two Gentlemen of Verona and Henry IV Part I starring Mirron Willis at Miller Outdoor Theater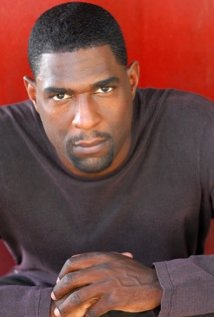 Actor Mirron Willis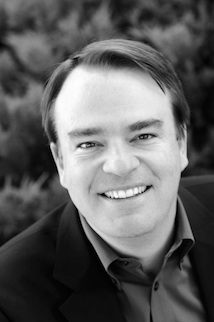 Director Brendon Fox
Four decades ago, the University of Houston School of Theatre and Dance planted the seeds for an ambitious project – the Houston Shakespeare Festival (HSF).
Flash forward 40 years, and those seeds have blossomed into a must-do summer event that attracts thousands of people to Miller Outdoor Theatre for free performances of Shakespeare's best works.
"The first season of HSF was directed by UH professors Sidney Berger and Cecil Pickett 40 years ago," said School of Theatre & Dance Director Jim Johnson. "It's still a part of the University of Houston and the School of Theatre and Dance, but it's become a Houston icon and a summer tradition.
For its 40th anniversary, the festival will present The Two Gentlemen of Verona and Henry IV, 1 Aug. 1 – 10 at Miller Outdoor Theatre.
As in festivals past, noted guest artists will contribute their talents to this year's performances.
Stage and screen actor Mirron Willis will perform the title role in Henry IV, 1 and play the Duke in The Two Gentlemen of Verona.
Houston audiences recently experienced Willis playing Malcolm X in Ensemble Theatre's The Meeting. Other roles with Ensemble Theatre include Countee Cullen in Knock Me a Kiss, which earned him a 2013 Giorgee Award for Best Leading Actor, and Henry in Race.
Willis spent three seasons with the acclaimed Oregon Shakespeare Festival starring in Wild Oats, Daughters of the Revolution, Twelfth Night, The Belle's Stratagem, Much Ado about Nothing, Henry VI Parts 2 and 3 and A Raisin in the Sun.
The accomplished actor is a prolific audio book narrator and has lent his voice to more than 100 projects. He also has appeared numerous television series and films including Private Practice, Without a Trace, Monk, 24, Seinfeld, Cheers, Star Trek: The Next Generation, Universal Soldier, and Independence Day.
Joining Willis as a visiting artist will be stage pro Brendon Fox, who will direct The Two Gentlemen of Verona.
Fox is an assistant professor of drama at Washington College. He's lent his creative leadership to several regional companies including Chicago's Eclipse Theatre Company (as company member and artistic director), San Diego's Old Globe Theatre (as associate director) and L.A. Theatre Works (as associate producer and consultant). 
With L.A. Theatre Works, Fox has directed numerous plays including The Ruby Sunrise (starring Henry Winkler), The Prisoner of Second Avenue (starring Hector Elizondo) and Arms and the Man (starring Anne Heche, Jeremy Sisto and Teri Garr.)
UH School of Theatre and Dance Professor Jack Young will direct Henry IV, 1. Returning HSF actors include Rutherford Cravens, Leraldo Anzaldua and David Rainey. Additional cast members include Crash Buist, Tom Conry, Kyle Curry, Kiara Feliciano, Amelia Hammond Fischer, David Huynh, Elissa Levitt, Ashley Fox and Kevin Lusignolo.
Throughout its history, the Houston Shakespeare Festival has attracted top stage talents. In recent years, stars of stage and screen have graced the Miller Outdoor Theatre stage. Actors Seth Gilliam, Brandon Dirden, Crystal Dickinson, Mark Metcalf, Cindy Pickett, Ken Ruta and Dan O'Herlihy are among the stars who have participated in HSF. Top regional directors including Leah C. Gardiner, Marc Masterson, Steve Pickering and Paul Steger are some of the recent creative minds who have helmed HSF plays.
"I'm proud of our ongoing commitment to reach out to Houston audiences," Johnson, the director of the School of Theatre & Dance said. "The festival really reflects the diversity of Houston on stage and in the audience."
- By Mike Emery