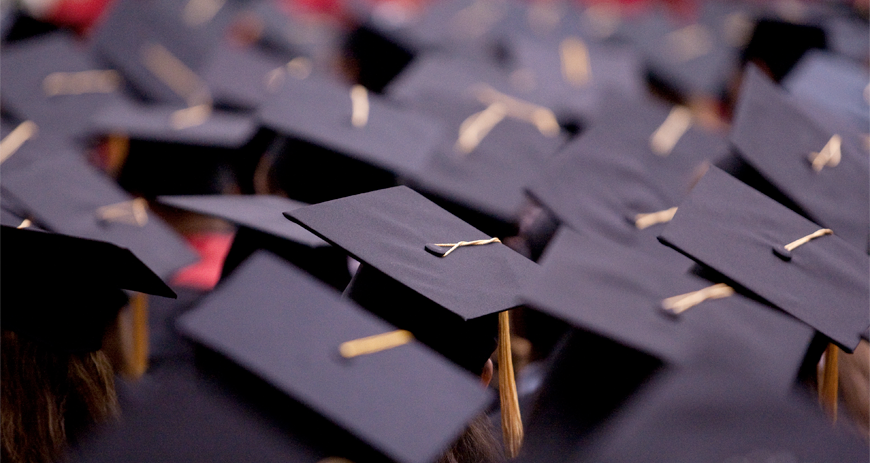 Celebrating Fall 2014 Commencement
Whether held in the middle of spring or the last days of autumn, the College of Liberal Arts and Social Sciences Commencement ceremony celebrates the success of our undergraduate and graduate students. It is an event that mixes tradition with modernity, solemnity and festivity, good-byes with new beginnings.
On Friday, December 19, the CLASS faculty and staff come together once again to salute and celebrate the graduation of our students. Commencement begins at 9 a.m. in Hofheinz Pavilion and concludes at 11:30 a.m.
The week of Commencement starts with "Ready... Set... Commence!" This biannual, two-day event is an opportunity for CLASS graduation candidates to gather for fellowship and fun while preparing for Commencement day. This must-attend happening will be held in the Elizabeth D. Rockwell Pavilion in M.D. Anderson Library from 3 — 6 p.m. on Monday, December 15 and repeated from 10 a.m. — 1 p.m. on Tuesday, December 16.
Student Success Stories
Undergraduate
Graudate