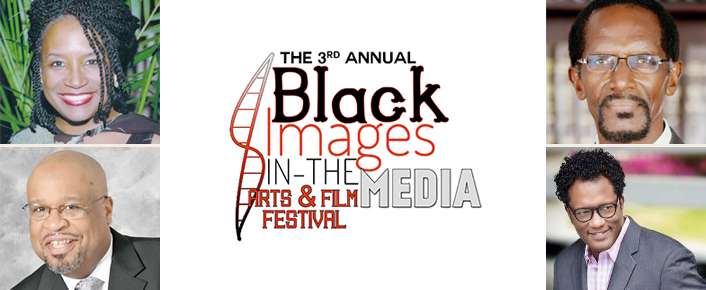 Black media images symposium hosted by African American Studies
3rd annual film festival includes talks about stand-up comedy, theater and film
The African American Studies Program is hosting a symposium in conjunction with its third annual Black Images in the Media Arts & Film Festival being held on campus April 11 and 12.
The symposium is designed as a forum for scholarly discussions on media trends that shape, enhance and distort the images of black people.
A highlight of the event is the panel discussion on the state of black comedy that includes Bob Sumner, an original producer of HBO's Russell Simmons' Def Comedy Jam. Scheduled to join him are John Davies, writer, producer and director of the documentary Phunny Business: A Black Comedy; and stand-up comedians All D. Freeman and Billy D. Washington. A UH alumnus, Washington wrote, produced and directed the gospel stage play Finding First Lady, which is currently touring the nation.
Another session will be a discussion on the state of black theater. The scheduled speakers are playwright Thomas Meloncon, director of the Theatre Program at Texas Southern University, and director Eileen J. Morris, artistic director of the Ensemble Theatre, the oldest and largest professional African-American theatre in the Southwest United States.
The symposium concludes with a conversation by and about black film makers. Scheduled guests are Al Cervantes, deputy director of the Houston Film Commission, and independent filmmakers Ajai Aitch, Greg Carter and Joseph A. Elmore Jr. Carter's feature film Fifth Ward was selected for the 1998 South by Southwest Film Festival in Austin. Elmore's feature Maid to Kill will be screened during the Black Images in the Media festival.
To see the full listing of all activities associated with the festival, go to the African American Studies Program's web page: http://www.uh.edu/class/aas/research/BISAF/index.php.