UH experts available to discuss Black History Month, Martin Luther King Day
Jan. 17 marks the 25th anniversary of the Martin Luther King Jr. holiday, preceding Black History Month in February. Please consider these University of Houston experts available for comment when planning coverage of the holiday and throughout Black History Month. UH experts can approach these topics from a variety of angles, including: women and the south, the civil rights movement, modern race relations, Houston during the Jim Crow era, the history of African American physicians in Houston and the relationship between Houston-based oil companies and Africa.
AFRICAN AMERICAN WOMEN IN SLAVERY AND FREEDOM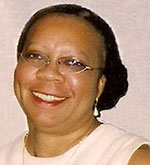 Linda Reed is a noted scholar in African American history and former national director for the Association of Black Women Historians, with a particular interest in women and the South. She also served nine years as the director of the University of Houston's African American Studies Program at the University of Houston. Reed teaches courses in Women in the Civil Rights Movement, Desegregation of the South, and African American Women in Slavery and Freedom. Reed can be reached at (713) 743-3092 or lreed@uh.edu.
BLACK AMERICA AND THE CIVIL RIGHTS MOVEMENT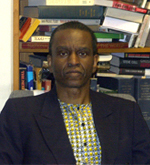 Gerald Horne holds the John J. and Rebecca Moores Chair of History and African American Studies. His research has addressed issues of racism in a variety of relations involving labor, politics, civil rights, international relations and war. Horne is the author of more than two dozen books and 100 scholarly articles and reviews. His current research focuses on a variety of topics, such as the ties between Black America and Cuba. Horne can be reached at (713) 743-3114 or ghorne@mail.uh.edu.
RACE IN AMERICA TODAY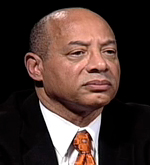 Tyrone Tillery, professor and author, is a scholar of U.S. history who specializes in African American and Civil Rights history. Tillery has been the executive director of the NAACP, Detroit branch, and is currently researching the history of race and intergroup relations in Detroit from 1943 to 1968. Join Tillery in celebration of the 25th anniversary of Martin Luther King Jr. Day on Jan. 17 at the Smith Neighborhood Library (3624 Scott St.), where he will present a discussion titled "What Would King Say about Race in America Today?" Tillery can be reached at (713) 743-3097 or ttillery@mail.uh.edu.
CONFRONTING JIM CROW

Joe Pratt, director of the Houston History Project, spearheads a research initiative designed to expand and improve research on Houston's history. In this capacity, he edits Houston History, a regional history magazine published three times each year by the Center for Public History at UH. The recent fall 2010 issue included the feature "Confronting Jim Crow," which detailed life in Houston during the Jim Crow era. Pratt can be reached at (713) 743-3088 or joepratt@uh.edu.
TO BEAR FRUIT FOR OUR RACE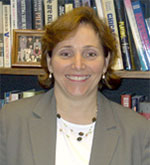 Kathleen Brosnan is an associate professor of history and the associate director of the Center for Public History. At the Center for Public History, Brosnan directed UH graduate students in the research and design of "To Bear Fruit for Our Race: A History of African American Physicians in Houston," an online historical exhibit filled with hundreds of documents, photographs, biographies and oral histories. To learn more about the exhibit, visit http://www.history.uh.edu/cph/tobearfruit/index.html. Brosnan can be reached at kbrosnan@uh.edu.
HOUSTON, AFRICA AND THE 'OIL CURSE'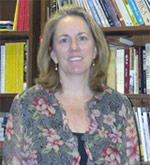 Kairn A. Klieman is a professor of African history and former Peace Corps volunteer in the Democratic Republic of Congo. Her work as a historical consultant to multinational oil companies in Houston, as well as her experiences in oil-producing African nations, contributed to her interest in the "oil curse" in Africa. The curse refers to the stunted economic development of underdeveloped oil-producing nations, despite massive infusions of wealth in the form of oil revenues. Klieman can be reached at (713) 743-3106 or kklieman@uh.edu.
—Travis Coggin