UH-trained historian mixes disciplines to craft literature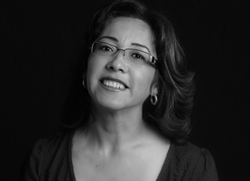 Cristina Rivera Garza earned her Ph.D. in Latin American history at UH in 1995 and uses her considerable research skills and lyrical writing to produce award-winning novels, short stories and poetry. She is an internationally recognized for her transdisciplinary works written in both English and Spanish.
Rivera-Garza, a professor of writing at the University of California, San Diego, returns to Houston this week to open the Global Hispanism series at Rice University. This year's the series looks at the "Poetics of Displacement: Latin American Émigré writers and the Creative Imagination."
Rivera-Garza's speech is entitled "The Adventures of the Errant Writer and the Strange Case of the Accented Life and the Post-Mother Language Open-Ended Dilemma."
The talk begins at 7 p.m. on Thursday, Jan. 13, in the Kyle Morrow Room of Fondern Library on the Rice campus. It is free and open to the public.
A native of the Mexican border region, Rivera-Garza creative writing has been strongly informed by her academic exploration of the social construction of mental illness and the history of Mexican psychiatry.
Carlos Fuentes, Mexico's most renowned living author, has described Rivera-Garza's first novel, Nadie me vera llorar, as "one of the most beautiful and perturbing novels ever written in Mexico."
To write it, Rivera-Garza researched the medical records of an asylum for the mentally ill in Mexico City to tell the story of the Mexican revolution through the voice of a prostitute. The prizewinning novel and its English translation, No One Will See Me Cry, are celebrated for the controlled prose blended with historical research and authentic records to shape a narrative about trauma, mental illness and memory.
—Shannon Buggs