Royal Residency
The Summer Master of Art for Theatre Educators program traveled to England for a week-long residency at the Royal Academy of Dramatic Art (RADA) in London.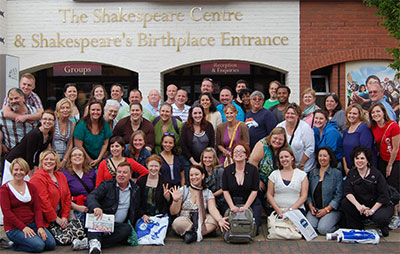 The RADA was established in 1904 and has built an outstanding reputation as a world-renowned centre of excellence. UH students studied with Master Teachers in voice, movement, acting and make-up with the Royal Shakespeare Company. They also met with London theatre critics, saw some 6 theatre productions, and learned a lot of about teaching and training young theatre students.
The Summer MA program offers an affordable and convenient way for theatre educators to accomplish a graduate degree in three month-long summer sessions. The curriculum includes courses in The Teaching of Voice, Directing, Lighting and Costume Design, and Program Management.
The first graduates of the program will receive their degrees this fall. The 2011 residency will take place in New York with the SITI Company.
Learn more about the Summer MA program at the School of Theatre & Dance website.