International Piano Festival

Artist | Schedule of Events | Ticket Information | Master Class Application
The University of Houston Moores School of Music presents the 31st annual International Piano Festival—a thrilling weekend of recitals a master classes with three of the world's great keyboard performers. 
Artists
Robert McDonald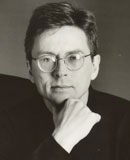 Robert McDonald tours extensively as a soloist and chamber musician throughout the United States, Europe, Asia, and South America. He has appeared with major orchestras in the United States and was the recital partner for many years to Isaac Stern as well as other distinguished instrumentalists. He has appeared with the Takacs, Vermeer, Juilliard, Brentano, Borromeo, American, Shanghai, and St. Lawrence string quartets as well as with Musicians from Marlboro. In addition, he has given concerts for the Chamber Music Society of Lincoln Center, the Chicago Chamber Musicians, NHK, and BBC Worldwide television. His discography includes recordings for Sony Classical, Bridge, Vox, Musical Heritage Society, ASV, CRI, and Cedille. Read more
Mr. McDonald's prizes include the Gold Medal at the Busoni International Piano Competition, the top prize at the William Kapell International Competition, and the Deutsche Schallplatten Critics Award. His teachers include Theodore Rehl, Seymour Lipkin, Rudolf Serkin, Mieczyslaw Horszowski, Beveridge Webster, and Gary Graffman. He holds degrees from Lawrence University, the Curtis Institute of Music, the Juilliard School, and the Manhattan School of Music.
A member of the piano faculty at the Juilliard School since 1999, Mr. McDonald joined the faculty of the Curtis Institute of Music in 2007, where he holds the Penelope P. Watkins Chair in Piano Studies. During the summer, he is the artistic director of the Taos School of Music and Chamber Music Festival in New Mexico, and is also associated with the Steans Institute at Ravinia, and the Banff Centre.
---
Roberto Plano
First Prize Winner of the 2001 Cleveland International Piano Competition, Finalist at the Twelfth Van Cliburn International Piano Competition in 2005, Laureate of the 2003 Honens International Piano Competition (Calgary, Canada) and the 2006 Axa Dublin International Piano Competition, Italian pianist Roberto Plano has performed throughout North America. Important venues here include Alice Tully Hall in New York City's Lincoln Center, Severance Hall in Cleveland, National Arts Centre in Ottawa, and others. He regularly performs in Europe – notably at Sala Verdi in Milan, Salle Cortot in Paris, Wigmore Hall and St. John Smith Square in London, National Concert Hall in Dublin, and at the Herculessaal and Gasteig in Munich. He has appeared with orchestras in Italy Germany, Spain, Czech Republic, Slovakia, Romania, Switzerland, the UK, Japan, and US symphony orchestras (Houston, Fort Worth, Spokane, Akron, among others). In Canada he has been soloist with the Calgary Philharmonic under the direction of Sir Neville Marriner and has appeared as soloist under the batons of conductors such as James Conlon, Jahja Ling, Enrique Garcia Assensio, Gianluigi Gelmetti, Donato Renzetti, Ari Raisilianen, Kerry Stratton and Gary Sheldon. He has been a featured recitalist at the internationally acclaimed 57th Chopin Festival in Duszniki, Poland; the Festival at Sandpoint, the Portland Piano International Festival, Savannah Music Festival, Festival Amadeus, Wassermann Piano Festival (UT) in the US; the Encuentro de musica y Accademia de Santander (Spain), the A.B. Michangeli Festival in Brescia and Bergamo, and the Settimane Musicali di Stresa (Italy). Read more
Roberto Plano's friendly and outgoing personality has made him a favorite for guest appearances on a number of radio stations, including NPR's Performance Today, WNYC in New York City, WFMT in Chicago, WGBH's Classics in the morning (Boston), WCRI (Newport), CBC's In Performance (Toronto), BBC In Tune, RadioRai 3 Grammelot and Piazza Verdi in Italy. As a teacher, he has given public master classes at Kent State University, Augusta State University, Utah State University, University of Dayton, the University of Massachusetts (Amherst), Boston Conservatory, the Cleveland Institute of Music, at the Alberta Conservatory (Edmonton, Canada), at the Conservatory of San Juan (Puerto Rico), and in all the major cities of Schlewsig-Holstein, Germany, as well as in Paris at the Ecole Normale Cortot, in Taiwan, and throughout North America. During the summer he also regularly presides at the Music International Masterclasses in Portogruaro, Italy.
Plano recorded a CD of works by Chopin, Liszt and Scriabin on Italy's Sipario Dischi label and a disc of works by Liszt on the Azica label, a disc that includes Brahms Sonata Op. 5 and Klavierstucke op.118 on the Canadian label Arktos.
Having already earned an international reputation for his fine collaborative playing, Mr. Plano has performed with some of the finest chamber music groups in the world, including the Takacs, the Fine Arts, the St. Petersburg, the Vogel, the Jupiter, the Enso and the Henschel String Quartets.
As a result of his success at the 2005 Van Cliburn Competition, he appeared in the film documentaries "In the Heart of Music" and "Encores" (together with James Conlon and Menahem Pressler), which was aired on PBS stations across the United States, as well as in Europe through the satellite channel MEZZO. In 2006, Plano was chosen to participate in the DVD recording "A Masterclass with Jean-Michel Damase", filmed in Paris by ARTE at Salle Cortot; and together with Philippe Entremont, a second video project about the music of Mozart, broadcast by NHK in Japan.
Mr. Plano studied at the École Normale "Cortot" in Paris with Nelson Delle Vigne, where in 2004 he earned the "Diplome Superieur De Concertiste" with First Prize and a special mention: "à l'unanimité et avec felicitations du jurie". In 2003 he earned the International Certificate for Piano Artists from École Normale in collaboration with the University of Florida. Other teachers have included Eli Perrotta, Walter Krafft, Lazar Berman, Bruno Canino, William Grant Naboré (Lake Como Academy) and Bruno Marengoni.
Recently Mr. Plano made his debut at the Festival "Les Fêtes Musicales" di Biarritz, France, toured Italy playing Beethoven's Triple Concerto, toured Canada and the US, played with the Vienna Concert-Verein Orchestra at the Weston Recital Hall in Toronto, and made his debut with the National Arts Centre Orchestra in Ottawa conducted by Pinchas Zukerman.
Highlights of recent previous seasons included Mr. Plano's debut with the strings of the Berliner Philarmoniker in Italy, his debut recital at London's Wigmore Hall, his debut with the Houston Symphony Orchestra and concerts with the Milan, Forth Worth, Calgary, Bakersfield, Glens Falls, Reading, and Yakima Symphony Orchestras, plus new collaborations with groups such as the St. Petersburg String Quartet. North American recital engagements followed in Pennsylvania, Oregon, Texas, Minnesota, Arizona, New York, Illinois, and British Columbia, plus debut appearances at the Ravinia Festival (IL) and the Gilmore International Keyboard Festival (MI). In the summer of 2012 he made his recital debut at the prestigious Newport (RI) Music Festival.
Roberto served on the juries of the Singapore National Piano and Violin Competition (December 2007) and will serve on the 2013 Cleveland International Piano Competition jury.
He lives in Italy in Travedona Monate, near Milan, where he teaches regularly at the new Accademia Musicale Varesina which he founded. In September, 2011 he created the Music Association "Alfred Cortot", which he chairs, with the purpose of spreading the joy of classical music in all its aspects and giving priority to the musical education of children.
NY Times music critic Anthony Tommasini has written: "This Italian pianist showed artistic maturity beyond his years… there was a wonderful clarity and control of inner voices in his performances…" A recital at the Janet Wallace Fine Arts in St. Paul. MN, for the Frederic Chopin Society was marked by the Saint Paul Pioneer Press critic Ron Hubbard describing his performance among the top ten events of 2009.
---
Abbey Simon
Abbey Simon has been hailed as a super-virtuoso whose appearances in the concert halls of the world are eagerly anticipated not only by music lovers, but also by professional musicians who come to hear him spin his own particular magic. He is recognized as one of the grand masters of the piano.
Boston Globe critic Richard Dyer wrote, "Simon's recital offered more than a glimpse into the fabled golden age of piano playing…His virtuosity is marked not only by speed, power, lightness and accuracy but also by intricate interplay of voices and lambent colors." And critic Scott MacClelland reported from the West coast "when they've written the final chapter on great pianists of the 20th century, the name Abbey Simon will be included. Indeed, that name might well mark the first chapter on 21st-Century pianists as well." Read more
Through the years, critics have hailed Simon's mastery and noted that his playing has its roots in the great pianists of the past. Improvising at the piano at the age of three, he had natural perfect pitch and began taking lessons at the age of five. After studying with David Saperton, the son-in-law of celebrated pianist Leopold Godowsky, Saperton took him to play for the great pianist Josef Hofmann. At the age of eight, Simon was accepted by Hofmann as a scholarship student at the Curtis Institute where he trained with fellow classmates Jorge Bolet and Sidney Foster, among others.
Upon graduation from Curtis, Simon went on to win numerous awards. He made his official debut in New York's Town Hall as winner of the prestigious Naumburg Award. Following this success he performed at Carnegie Hall a number of times before his debut tour to Europe. His success in Europe was so great that he did not return to the U.S. for some 12 years.
He has been the recipient of the Federation of Music Clubs Award, the National Orchestral Association Award, and a Ford Foundation Award. Following his debut in Europe, he received the Harriet Cohen Medal and the Elizabeth Sprague Coolidge Award.
Simon's recordings for Philips, EMI, HMV, and Vox make him one of the most recorded classical artists of all time. He has recorded all the concertos of Rachmaninoff, the complete works of Ravel, and Schumann's Carnaval and Fantasy. His Chopin collection encompasses some 20 disks.
Abbey Simon has served on the faculties of such noted schools as Indiana University and the Juilliard School. Simon currently holds a Cullen Distinguished Professorship at the University of Houston's Moores School of Music, where he has been a member of the faculty since 1977. Recently, Abbey Simon was presented in recital on the "Naumburg Looks Back" series in Carnegie's Weill Recital Hall.
---
Schedule of Events
Friday, Feb. 6

7:30 pm 

Abbey Simon Recital, Moores Opera House

 
Program TBA
 

Saturday, Feb. 7

9 am
Roberto Plano Master Class, Dudley Recital Hall
 
 
12:30 p.m.
Artists Conversation Luncheon, MSM 108
 
An informal luncheon featuring IPF artists talking about their lives and careers. Audience questions are welcomed. Requires advance reservation for lunch. Auditors welcome at a reduced fee.
 
 
2 p.m.
Abbey Simon Master Class, Dudley Recital Hall
 
 
7:30 pm
Robert McDonald Recital, Moores Opera House
 
Bach: Prelude and Fugue in B major, Book II WTC;
Mendelssohn: Prelude and Fugue in E minor, Op. 35, No. 1;
Beethoven: Sonata in A-flat Major, Op. 110;
Brahms: Variations and Fugue on a Theme by Handel, Op. 24
 
 

Sunday, Feb. 8

11:30 a.m.
Robert McDonald Master Class, Dudley Recital Hall
 
 
3 p.m
Roberto Plano Recital, Moores Opera House
 
Debussy: 3 Préludes; Scriabin: 2 Impromptus, Vers la flamme; Fazil Say: Black Earth; Liszt: 3 Petrarch Sonnets from Années de pèlerinage, deuxième année, Italie S. 161
Ticket Information
Tickets to all events may be reserved by calling the Moores School of Music Box Office at 713-743-3313 or purchasing online
All programs are subject to change.
Series packages - does not include Artist Conversation Luncheon
 
 
General Admission
Students / Senior Citizens
 
Recitals ONLY
$60
$35
 
Recitals and master classes
$85
$45
 
 
 
 
Single recital tickets
 
Abbey Simon Recital
$25
$15
 
Robert McDonald Recital
$25
$15
 
Roberto Plano Recital
$25
$15
 
 
 
 
Single Master Class Tickets
$10
$5
 
 
 
 
Artist Converstations Luncheon
$15 (includes boxed lunch. Advanced reservations required.)
Group Rates available for advance purchase. Please call 713-743-3313 for more information.
Free parking for all International Piano Festival events.