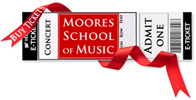 Moores School of Music
The University of Houston
120 School of Music Bldg         
Houston, Texas 77204-4017
(713) 743-3009
Contact Us / Directions

Events & Performances

Artist | Schedule of Events | Ticket Information | Master Class Application
The University of Houston Moores School of Music presents the 30th annual International Piano Festival—a thrilling weekend of recitals a master classes with three of the world's great keyboard performers. 
Artists
Abbey Simon
Abbey Simon has been hailed as a super-virtuoso whose appearances in the concert halls of the world are eagerly anticipated not only by music lovers, but also by professional musicians who come to hear him spin his own particular magic. He is recognized as one of the grand masters of the piano.
Boston Globe critic Richard Dyer wrote, "Simon's recital offered more than a glimpse into the fabled golden age of piano playing…His virtuosity is marked not only by speed, power, lightness and accuracy but also by intricate interplay of voices and lambent colors." And critic Scott MacClelland reported from the West coast "when they've written the final chapter on great pianists of the 20th century, the name Abbey Simon will be included. Indeed, that name might well mark the first chapter on 21st-Century pianists as well." Read more
Through the years, critics have hailed Simon's mastery and noted that his playing has its roots in the great pianists of the past. Improvising at the piano at the age of three, he had natural perfect pitch and began taking lessons at the age of five. After studying with David Saperton, the son-in-law of celebrated pianist Leopold Godowsky, Saperton took him to play for the great pianist Josef Hofmann. At the age of eight, Simon was accepted by Hofmann as a scholarship student at the Curtis Institute where he trained with fellow classmates Jorge Bolet and Sidney Foster, among others.
Upon graduation from Curtis, Simon went on to win numerous awards. He made his official debut in New York's Town Hall as winner of the prestigious Naumburg Award. Following this success he performed at Carnegie Hall a number of times before his debut tour to Europe. His success in Europe was so great that he did not return to the U.S. for some 12 years.
He has been the recipient of the Federation of Music Clubs Award, the National Orchestral Association Award, and a Ford Foundation Award. Following his debut in Europe, he received the Harriet Cohen Medal and the Elizabeth Sprague Coolidge Award.
Simon's recordings for Philips, EMI, HMV, and Vox make him one of the most recorded classical artists of all time. He has recorded all the concertos of Rachmaninoff, the complete works of Ravel, and Schumann's Carnaval and Fantasy. His Chopin collection encompasses some 20 disks.
Abbey Simon has served on the faculties of such noted schools as Indiana University and the Juilliard School. Simon currently holds a Cullen Distinguished Professorship at the University of Houston's Moores School of Music, where he has been a member of the faculty since 1977. Recently, Abbey Simon was presented in recital on the "Naumburg Looks Back" series in Carnegie's Weill Recital Hall.
---
Inon Barnatan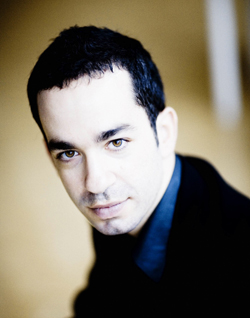 Pianist Inon Barnatan has rapidly gained international recognition for engaging and communicative performances that pair insightful interpretation with impeccable technique. Described by London's Evening Standard as "a true poet of the keyboard", Mr. Barnatan performs a diverse range of repertoire, encompassing both classical and contemporary composers, with the variety of the pieces he performs reflected in his being equally valued as a soloist, recitalist and chamber musician.
Since moving to the United States in 2006, Mr. Barnatan has made his orchestral debuts with the Cleveland Orchestra and the Houston, Philadelphia, and San Francisco Symphony Orchestras, and has performed in New York at Carnegie Hall, the 92nd Street Y, the Metropolitan Museum and Alice Tully Hall. In 2009 he was awarded a prestigious Avery Fisher Career Grant, an honor reflecting the strong impression he has made on the American music scene in such a short period of time. Read more
Mr. Barnatan's 2011-12 season appearances include a solo performance as part of the Lincoln Center's Great Performers series, chamber music appearances in New York and a U.S. tour with the Chamber Music Society of Lincoln Center and West Coast recitals including opening the Music@Menlo Winter Series and performances at the Portland Piano International. He will make orchestral appearances with the Billings, Chattanooga, Eugene, Jacksonville and Oregon Symphony Orchestras and the Nordwestdeutschen Philharmonie. In February 2012 he will embark on an eight-city European tour with cellist Alisa Weilerstein, preceded by concerto and chamber performances in Israel, and he will also undertake a three-week concerto and recital tour of South Africa in November.
An avid chamber musician, Mr. Barnatan recently completed three seasons as a member of the Chamber Music Society of Lincoln Center's CMS Two program. In 2008 he received the Andrew Wolf Memorial Award in Rockport, awarded every two years to an exceptional chamber music pianist. His rigorous U.S. festival schedule has included a broad range of concerts at the Spoleto Festival USA, the Aspen and Bridgehampton Music Festivals, and the Santa Fe and Seattle Chamber Music Festivals.
Mr. Barnatan's debut CD of Schubert piano works was released on Bridge Records in 2006. His second CD of works for piano and violin by Beethoven and Schubert with violinist Liza Ferschtman was described by All Music Guide as "a magical listening experience." In 2012, Mr. Barnatan will release his second solo recording, Darkness Visible featuring wide-ranging but thematically-related works: Ravel's Gaspard de la Nuit, Thomas Adés's Darknesse Visible, Debussy's Suite Bergamasque, Ronald Stevenson's Peter Grimes Fantasy and Ravel's La Valse.
Born in Tel Aviv in 1979, Inon Barnatan started playing the piano at the age of three after his parents discovered he had perfect pitch, and he made his orchestral debut at eleven. His studies connect him to some of the 20th century's most illustrious pianists and teachers: he studied with Professor Victor Derevianko, who himself studied with the Russian master Heinrich Neuhaus, and in 1997 he moved to London to study at the Royal Academy of Music with Maria Curcio – who was a student of the legendary Artur Schnabel – and with Christopher Elton. Leon Fleisher has also been an influential teacher and mentor. In 2006 Mr. Barnatan moved to New York City. For more information about Mr. Barnatan visit www.inonbarnatan.com or visit his page on Facebook.
---
Larissa Dedova
For more than 30 years Larissa Dedova has appeared in solo and chamber recitals in concert halls throughout the world at such venues as Carnegie Hall, New York; Kennedy Center, Washington DC; the Great Hall of St. Petersburg Philharmonic, St. Petersburg; Teatro Ghione, Rome; the Great Hall of Moscow Conservatory, Moscow; Neue Gewandhaus, Leipzig; Schauspielhaus, Berlin; Salle de Tanneurs, Tours; Lignano Festival Hall, Lignano; Neue Welt Hall, Zwickau; and Bulgaria Hall, Sofia. As soloist, she has played with famous orchestras, including the St. Petersburg Philharmonic, Dresden Philharmonic, Kiev Philharmonic, Orchestre de Chambre de Budapest, Moscow Philharmonic and Estonian State Symphony Orchestra, among many others. Read more
Throughout her long and illustrious career, Dedova has performed or collaborated with luminaries such as Dmitry Kabalevsky, Mariss Jansons, Vladimir Spivakov and the Guarneri Quartet. She has appeared as a festival artist for numerous music festivals, such as the William Kapell International Piano Festival at the University of Maryland, Semaines Musicales de Tours in France, Russian Stars in South Korea, Borken Festival in Germany, Schlern International Music Festival and Cividale del Friuli Festival in Italy, as well as the International Piano Festival and White Nights Festival in St. Petersburg, Russia. Her chamber music activities include performances with the Left Bank Quartet, flutist Raimond Guiot, cellist Menahem Meir and pianist Mikhail Volchok.
The lyricism, romanticism and virtuosity of Dedova's performances have brought her the love and affection of audiences and critical acclaim. Commenting on Dedova's performance of the D-minor Brahms Concerto with the Fairfax Symphony, TheWashington Post described it as "performance that went straight to the heart of the music." With prodigious technique and musical aplomb, Dedova has earned important honors and awards. She was a winner of the Bach International Competition in Leipzig and "Pro Piano" International Piano Competition in New York, among others. In 1994, Dedova was named "The Honored Artist of Russia."
A dedicated teacher, highly regarded for her masterclasses presented throughout the U.S., Europe and Asia, Dedova has prepared many winners of most notable international piano competitions. She taught at the Moscow State Tchaikovsky Conservatory as a member of the full-time piano faculty for 27 years.
Dedova's recording credits include releases for the Melodia label as well as for ConClaRec and Morning Storm labels. Her four-CD set Debussy: The Complete Solo Piano Music (May 2011, Centaur Records) earned praise from Fanfare Magazine, declaring Dedova "an artist of the highest caliber ... an unerring musical instinct and flawless technique." American Record Guide commended her artistry and interpretation of the composer's music, stating "her Debussy draws on a giant palette of sound colors." In April 2012 this recording was announced a winner of the Global Music Award.
Since the release of the recording, Dedova has performed Debussy's solo piano music in Basel, Switzerland, Tokyo's Sumida Triphony Hall as well as at the Clarice Smith Performing Arts Center in College Park, Maryland.
Dedova holds both Master's and Doctor of Musical Arts degrees in Piano Performance from the Moscow State Tchaikovsky Conservatory where she studied with Lev Oborin and Evgeny Malinin. She is a Professor of Music at the University of Maryland, College Park.
Schedule of Events
Friday, February 1, 2013

7:30 pm 

ABBEY SIMON RECITAL IN MOORES OPERA HOUSE

 
Beethoven: Sonata in G Major, Op. 14 No. 2
Schumann: Fantasie in C Major
Ravel: Valses nobles et sentimentale
Prokofiev: Sonata No. 3 in A Minor

 



Saturday, February 2, 2013

9 am - 12 pm


LARISSA DEDOVA MASTER CLASS IN DUDLEY RECITAL HALL

 
 
12:30 - 1:50 pm


ARTIST CONVERSATIONS LUNCHEON in MSM ROOM 108

 
Join this year's IPF artists for the festival's best kept secret – an informal luncheon/panel discussion/Q&A on all things "piano." Admission includes boxed lunch. Advanced purchase ensures reserved meal of your choice.
 
 
2 - 5 pm
ABBEY SIMON MASTER CLASS IN DUDLEY RECITAL HALL

 
 
7:30 pm

INON BARNATAN RECITAL (Discovery Series) IN MOORES OPERA HOUSE


 
"Darknesse Visible"
 
 DEBUSSY: Suite Bergamasque
 
 BRITTEN/Stevenson: Peter Grimes Fantasy
 
 ADES: Darknesse Visible
 
 RAVEL: La Valse
 
 SCHUBERT: Sonata in A Major, D.959
 
 
 

The title "Darknesse Visible" refers to the fact that all the pieces reflect an awareness of what lies beneath: The moonlight of the Debussy, the Dowland poem underneath the Ades, the harrowing story of human frailty in Peter Grimes, the seductive and deadly underbelly of the exuberant waltz of Ravel, and the desperate cry of the slow movement in the otherwise open-hearted Schubert sonata.

Sunday, February 3, 2013

11:30 am -   2:30 pm

INON BARNATAN MASTER CLASS IN DUDLEY RECITAL HALL

 

 
 
3 pm

LARISSA DEDOVA RECITAL IN MOORES OPERA HOUSE

 
MOZART: Sonata in A Major K-331
 
CHOPIN: Nocturnes, Waltzes, Scherzo in C# Minor
 
DEBUSSY: Estampes, La plus que lente, Masques, Preludes
 
Ticket Information
Tickets to all events may be reserved by calling the Moores School of Music Box Office at 713-743-3313 or purchasing online
All programs are subject to change.
Series packages - does not include Artist Conversation Luncheon
 
 
General Admission
Students / Senior Citizens
 
Recitals ONLY
$60
$35
 
Recitals and master classes
$85
$45
 
 
 
 
Single recital tickets
 
Simon Recital
$25
$15
 
Barnatan Recital
$25
$15
 
Dedova Recital
$25
$15
 
 
 
 
Single Master Class Tickets
$10
$5
 
 
 
 
Artist Converstations Luncheon
$15 (includes boxed lunch. Advanced reservations required.)
Group Rates available for advance purchase. Please call 713-743-3313 for more information.
Free parking for all International Piano Festival events.