MAJ James Horn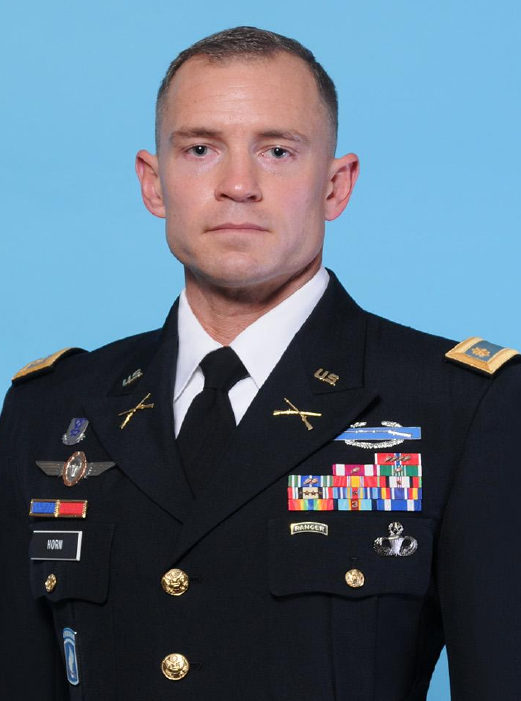 Chair and Professor of Military Science Department
Battalion Commander
3875 Holman St. Rm 28
Houston, TX 77204-6014
Phone: 713-743-3875
jahorn@central.uh.edu
MAJ Jim Horn was born and raised in Denton, Texas.  He studied Economics at West Point and commissioned as a 2LT in the Infantry upon graduation.  MAJ Horn has earned the Combat Infantryman Badge, the Expert Infantryman Badge, Ranger tab, Airborne wings, and is a Master-rated Jumpmaster.
MAJ Horn holds a Bachelor of Science degree from West Point and a Masters of Arts degree from the Naval War College in Newport, Rhode Island.  He also served as a Naval Strategic Studies Fellow, developing operational concepts of warfare using the Electromagnetic Spectrum.
MAJ Horn's professional career centers on Airborne Infantry Operations with multiple overseas deployments.  He conducted the initial invasion of Iraq in 2003 with the 3rd Infantry Division and deployed twice more to Iraq with the 82nd Airborne Division as a Company Commander.  He has also deployed to Afghanistan and the Baltics with the 173rd Airborne Brigade out of Vicenza, Italy.