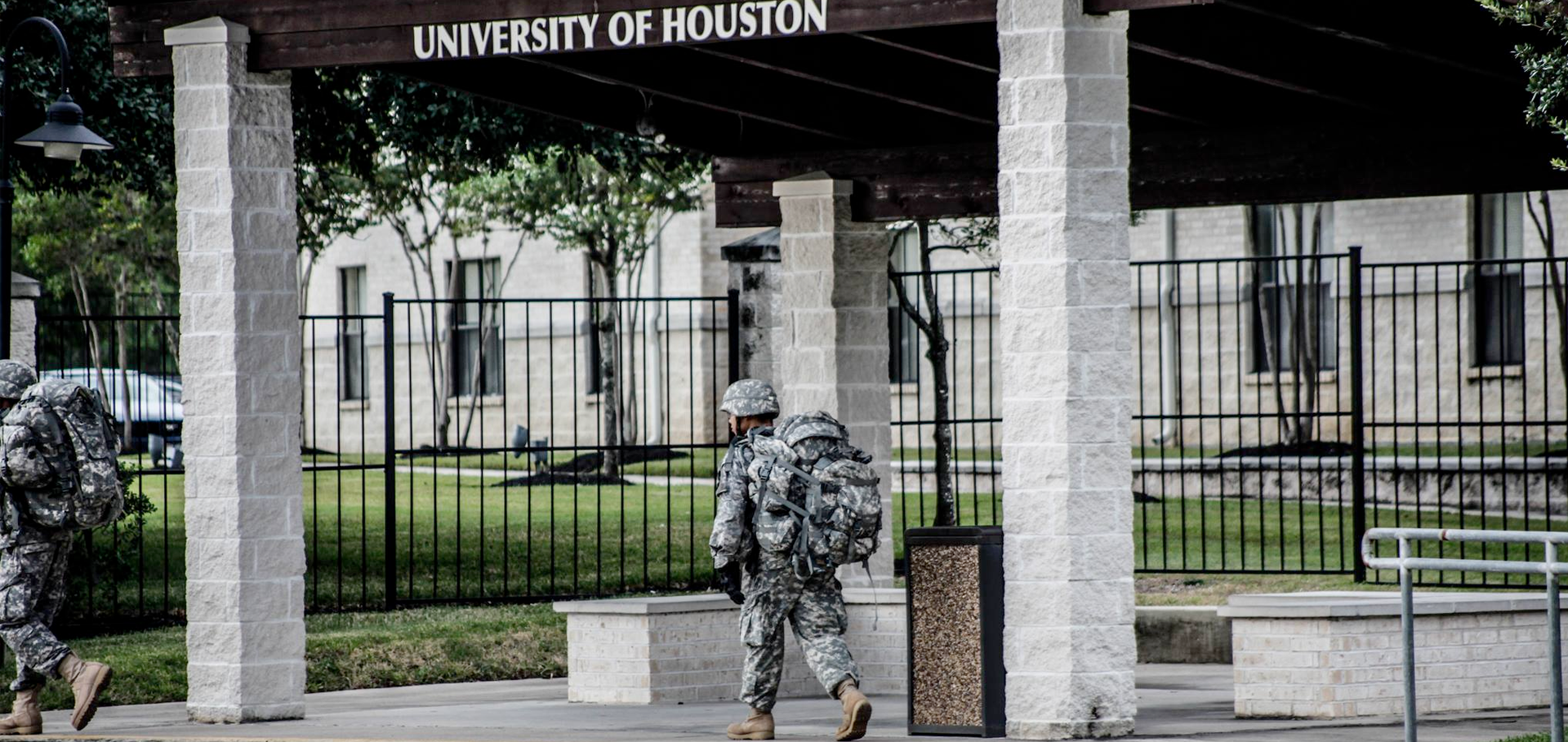 It's not just another class...
The Army ROTC (Reserve Officer Training Corps) at the University of Houston is a program which can enhance your education by providing unique leadership training and management experience. It helps you develop the qualities necessary for success in either a military or civilian career. Students are given a valuable opportunity to build for the future by earning a college degree and an Army Officer's commission at the same time
Army ROTC is the smartest college course you can take. It offers opportunities and challenges that can put you on the fast track to success in life. You will develop the confidence, self-esteem, motivation, and leadership skills you will need regardless of your career plans. The qualities that Army ROTC instills will be vital to a productive and rewarding future.
Army ROTC is an elective course that provides a combination of academics and hands on training. You will be offered physical and mental challenges geared to help you succeed in college and life. You will learn teamwork, and be given responsibilities like teaching other students skills you have learned. For its many benefits, Army ROTC requires only a few hours a week. So it will not interfere with classes in your major or social life. In fact, you will find the HOUSTON BATTALION is a great place to form lasting friendships.
If you want to build a solid, well-rounded future, take a closer look at Army ROTC. Leadership . . . personal growth . . . practical experience . . . management training . . . responsibility . . . they are all essential to success in college and in life. And they are just some of the benefits you will gain in ARMY ROTC.