Houston Writing Fellow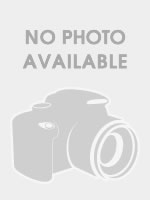 Phone: (713) 743-3004
Email: jmmart46@central.uh.edu
Office: Department of English 3687 Cullen Blvd., Room 205 Houston, TX 77204
Jill Martiniuk is a Writing Fellow at the University of Houston. She specializes in travel narratives, grief in 20th century Russian literature and digital approaches to literature, writing, and culture.
She is currently working on a book length manuscript on maternal grief in 19th and 20th century Russian literature. This research project examines expressions of grief how it is gendered in 19th and 20th century Russian literary and visual arts, and the reasons that grief is experienced as a feminine construct. She was the 2016 Scholar-in-Residence at the Hillwood Museum for this project.
Her current research interests also focus on using the digital humanities to teach writing, literature, and culture. Her digital projects include a collaborative digital lesson plan on Ivan Bunin's "The Gentleman From San Francisco" and curriculum redesigns that focus on bringing 3D printing into the humanities classroom.